Setting Up a Work Schedule
Last modified:
---
A work schedule
is an employee's working time plan. It"s very important to make it right because according to this schedule appointments for services will be made, and customers will be able to make an appointment on their own through the "
Online booking
".

The schedule needs to be updated
— fill in working hours for a new period (for example, a month) in advance. The working hours are set in the "Schedule" section of your project. Select the days in the work schedule table when the corresponding employee will work.
In the web version on the dikidi.net/business website, in the "Schedule" section select the days when the staff works. Set the time and click "Apply Changes".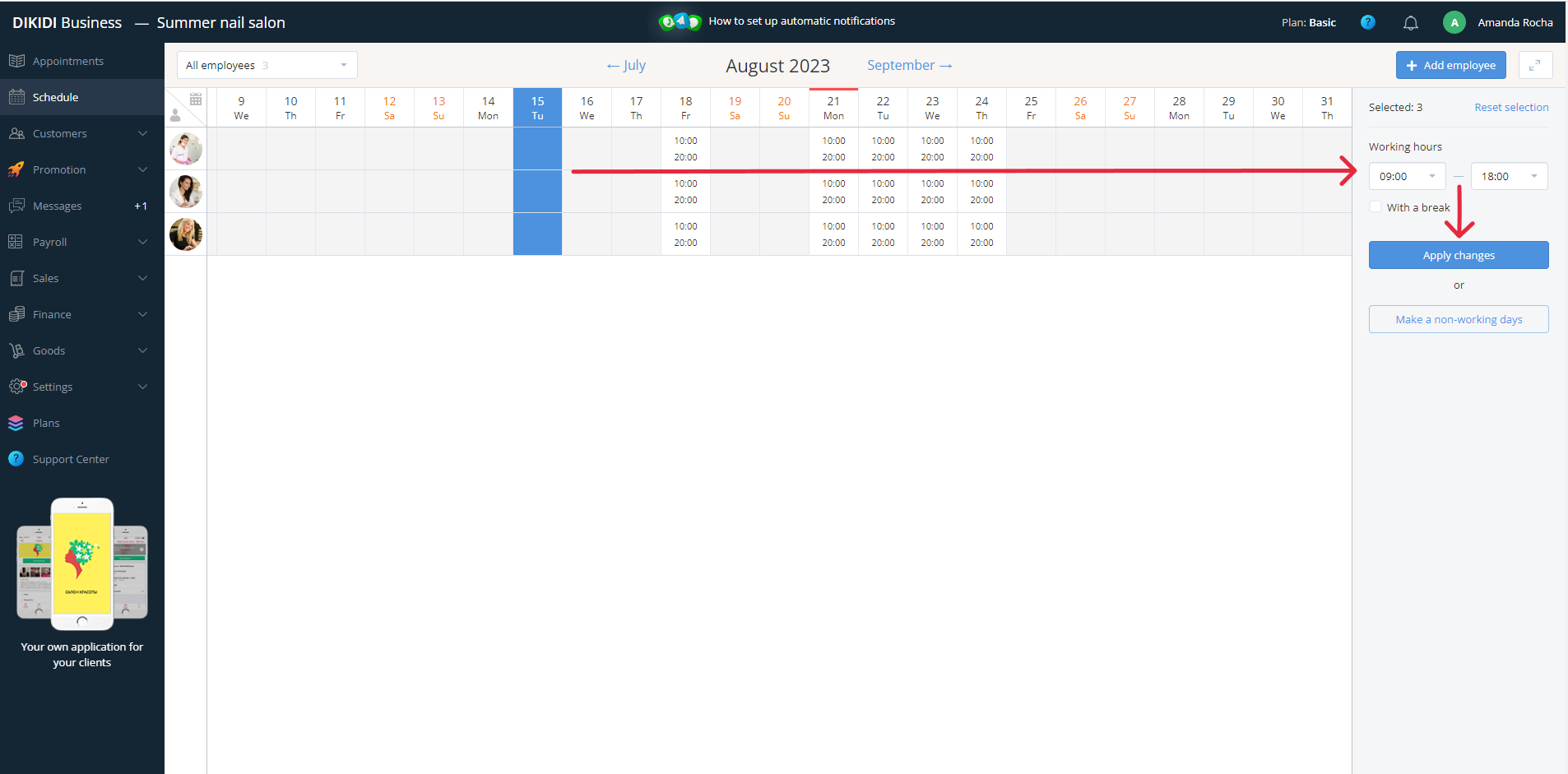 In the DIKIDI Business app after selecting the staff working days, click on "Edit" in the upper right corner and set the staff working hours.
for companies:
You can select all days (by clicking on the calendar icon in the upper left corner), the entire employee schedule (by clicking on the employee icon) or working days for all (by clicking on the date).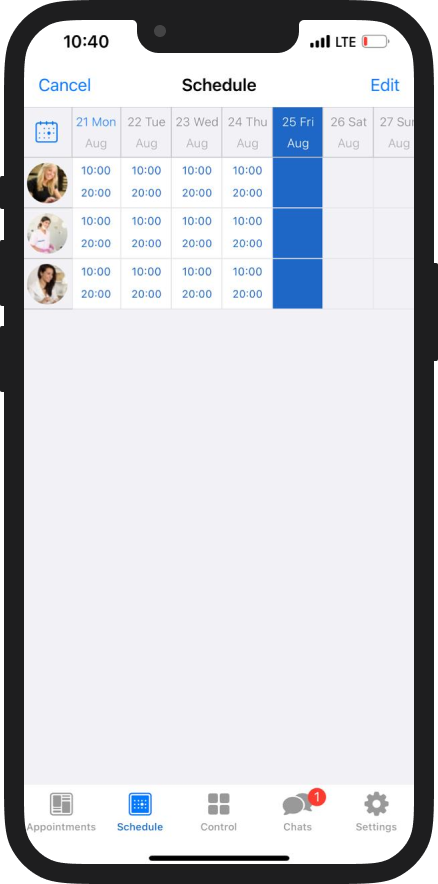 for private specialists:
Select all days of the week (by clicking on the days of the week in the calendar), set the working time with the "Edit" button in the upper right corner. Edit individual days.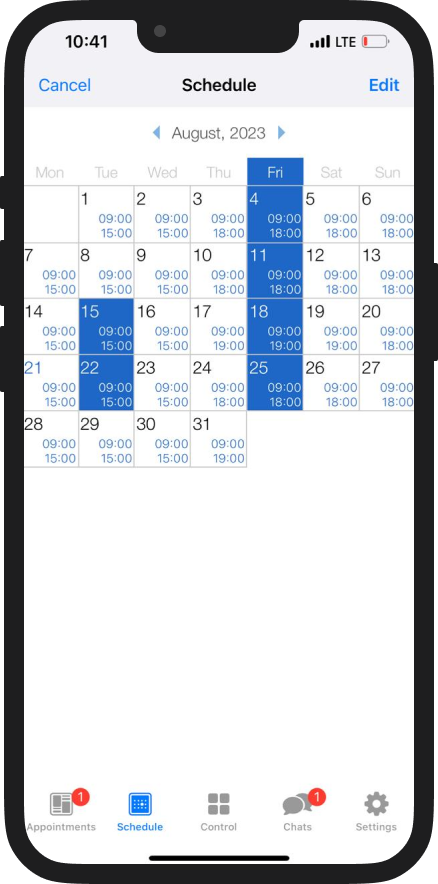 The working time of a specialist changes quite often in the course of work.
You can adjust working hours at any time, the main thing is to do it promptly! Select one day in the Schedule and change the time in it, or mark it as a non-working day.