How to enable online booking in the Android app?
Last modified:
---
In order for your customers to be able to sign up for your services on their own, through a link in social networks or through Dikidi Online applications, you can enable Online Booking.
To do this, you need to: set up a work schedule, fill out a catalog of services and enter all upcoming client appointments for future dates in the section Appointments.
After that, open the "Online booking" section.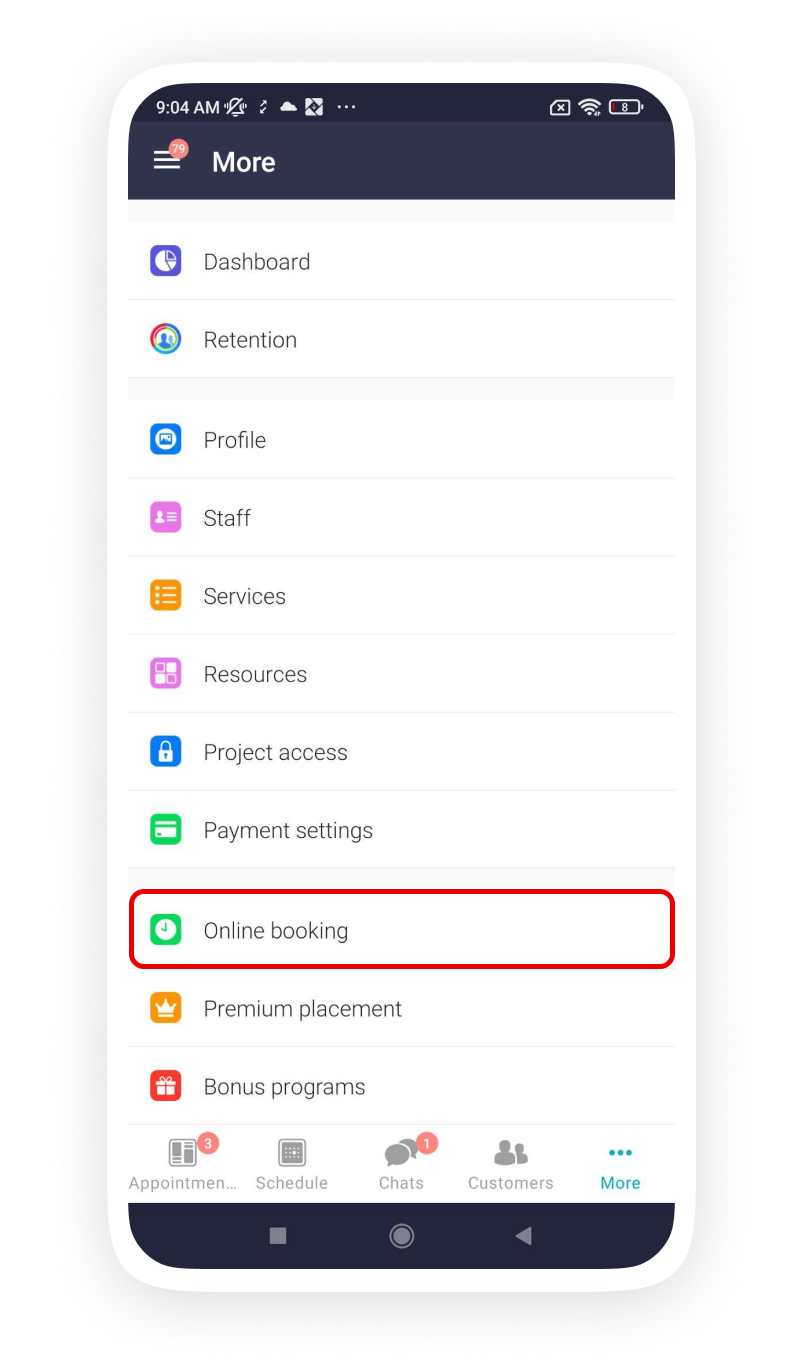 Click the "Enable Online Booking" button and then follow the connection instructions.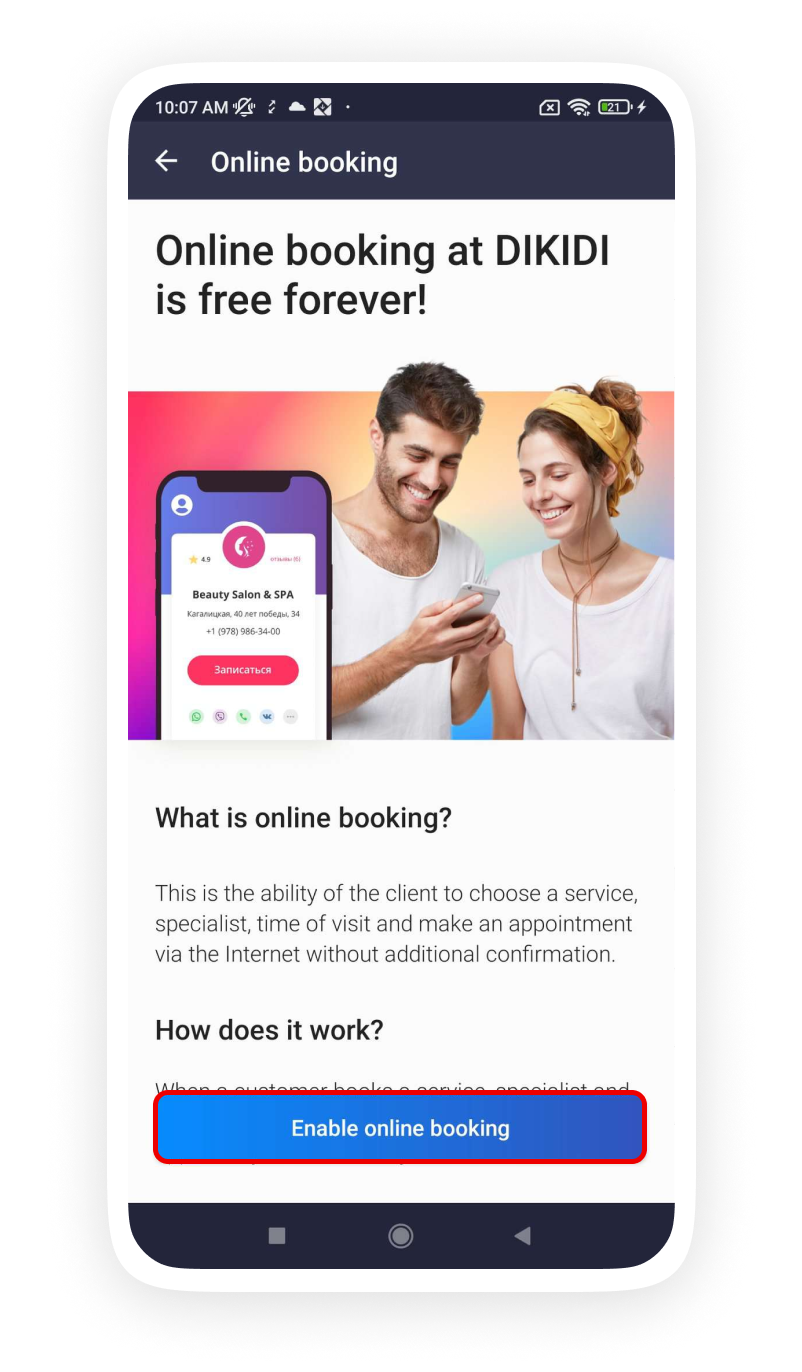 Your online booking will be activated, and after a while, the moderators will check your project and, if everything is filled in correctly, your profile will be published in the DIKIDI Online catalog.