Sales. What is it and how to use it?
Last modified:
---
Function Sales is used to record actual sales of goods and services and for analytics and also for the analysis of the results of the salon. Based on these data, you will be able to see the share of revenue brought by each staff, see the most profitable services and products, analyze the sales volume of each staff in the context of services, etc.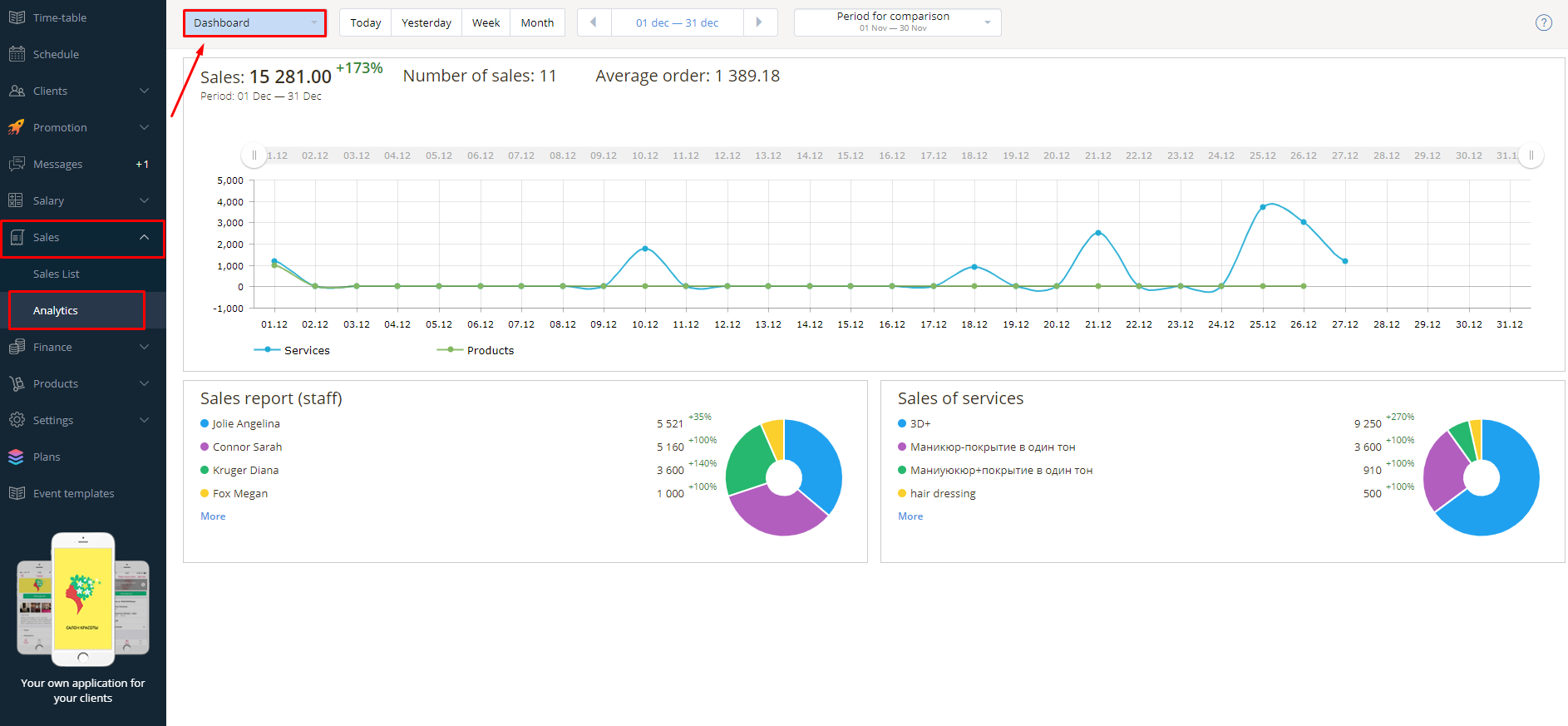 This functionality will give you the opportunity to make decisions in a balanced manner, as well as make it easier for you to calculate staff salaries.
To start using the Sales functionality, go to the web versions of the service on the dikidi.net/business website in the Sales section of the menu. Click Get Started to make the functionality active! 
Data for analysis will not appear here out of nowhere. You must create your first Sales. The easiest way to do this is to work with client appointments.
Let's say you have an appointment of a client who has already arrived and has already been served. You have already calculated the final cost of services and goods for the client. Now all this needs to be processed:
1. Open client's appointment in Time-table section. 
2. Click the button Create the Sale. See, here is all the information about the client's services that he signed up for. Check if any more services have been done in fact. Also check the price of the service, client discount, etc. In the sales form, all information must be final, that is, actual. 
2.1. If you also sold Products to your client, go to the Products tab. Select the product sold to the client, the warehouse from which this product was taken, the number and check the correct value. Info about products comes from the Products section. 
2.2. If you keep a warehouse of Materials and take them into account when providing services, specify in the Materials section all the consumables spent by the master for the service. Click on the field, select the necessary product, the warehouse, and the number of materials. Info about Materials comes from the Products section.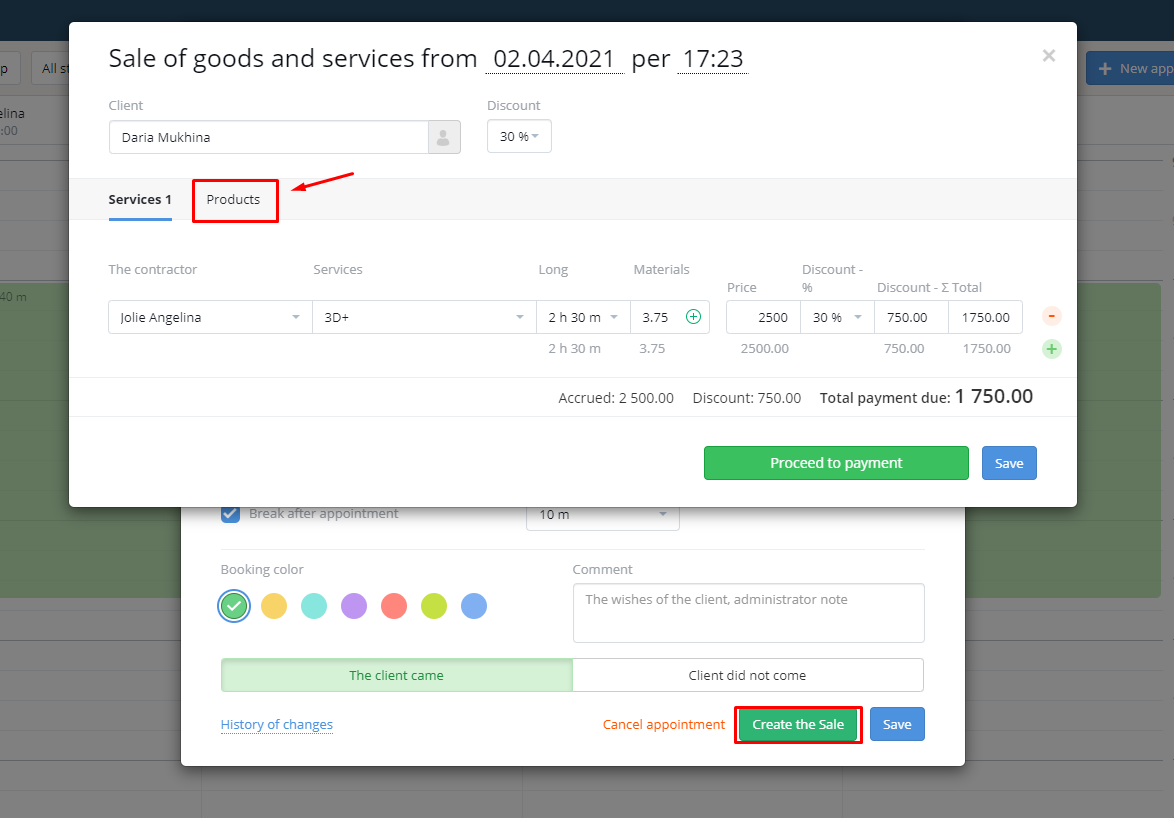 After you complete the Sales form, you must pay for it. Click Proceed to Payment. On the form that opens, you'll see payment methods. Select the one to which the customer paid for services and products. Click Save to commit all changes. 
So, you created a sales document and a payment document. This sale is now visible in the Sales section and the payment in the Finance section - Cashflow.