How do I fill out a profile in the Android app?
Last modified:
---
1. Click on the "More" tab in the lower-right corner.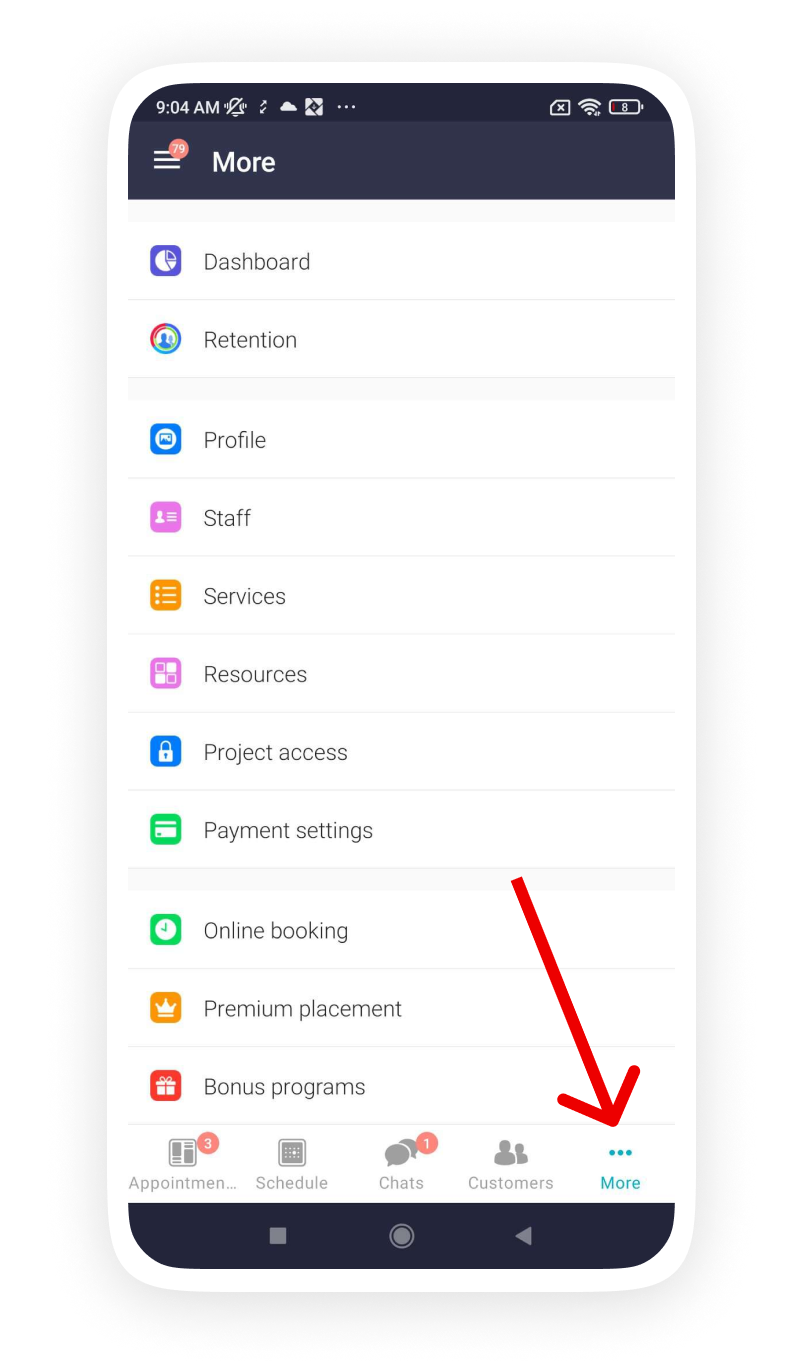 2. Open the section "Profile".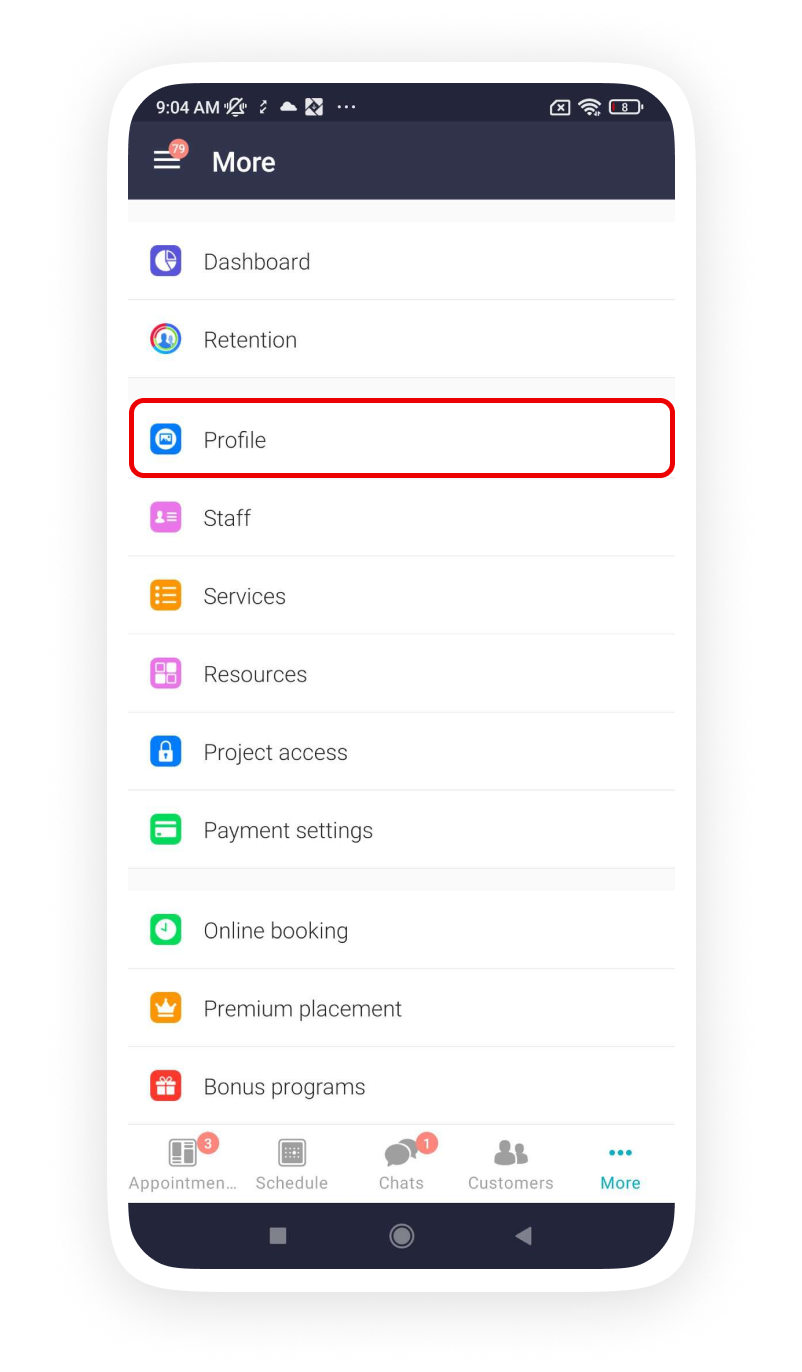 3. Add a personal photo (if you work independently) or a logo, fill in the address, phone number for communication, working time and direction of activity.