How to create a Sale?
Last modified:
---
In order to take into account data on actually rendered services and sold products, it is necessary to create a Sale. You have two ways: 
1. In the Time-table section.
Web-version
If the client signed up for services in advance, it is easiest to create the Sale of services to this client on the basis of a preliminary appointment in the Time-table section. Open the appointment and click the button Create the Sale. Specify the services, products, and spent materials.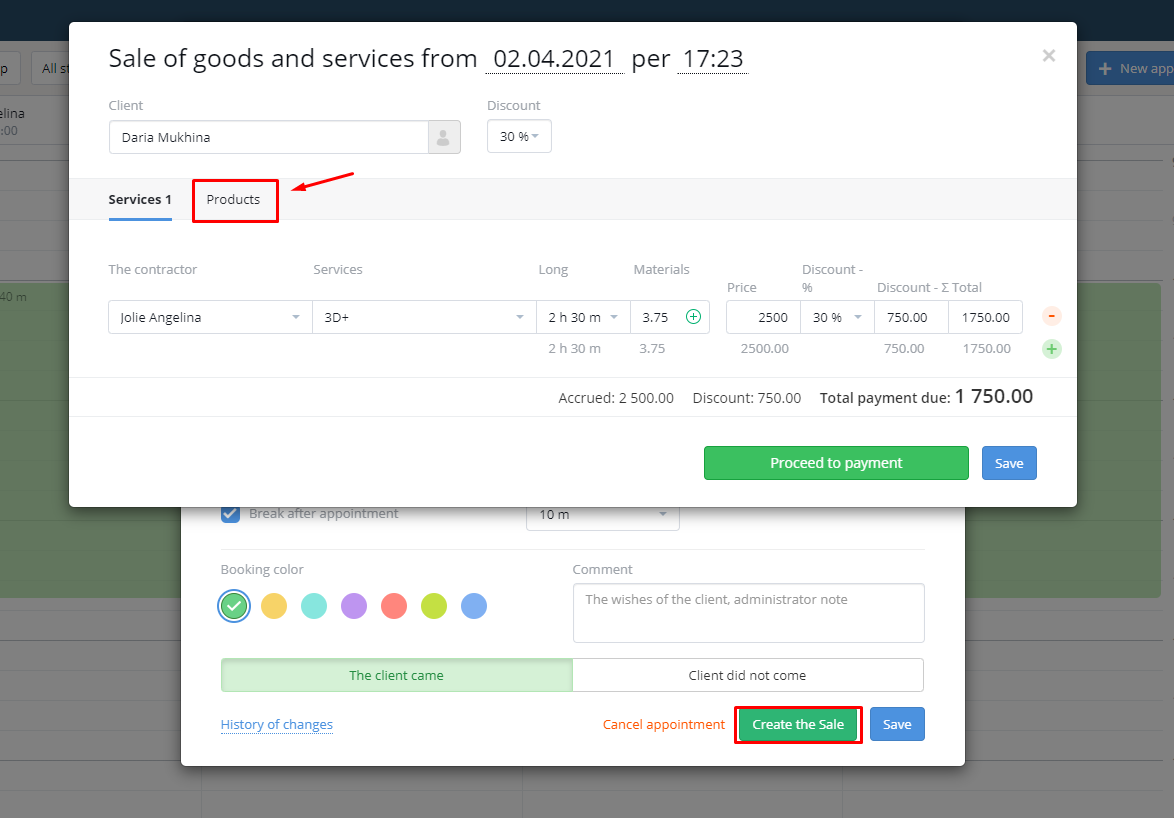 Mobile application:
Open client's appointment and click button Add Payment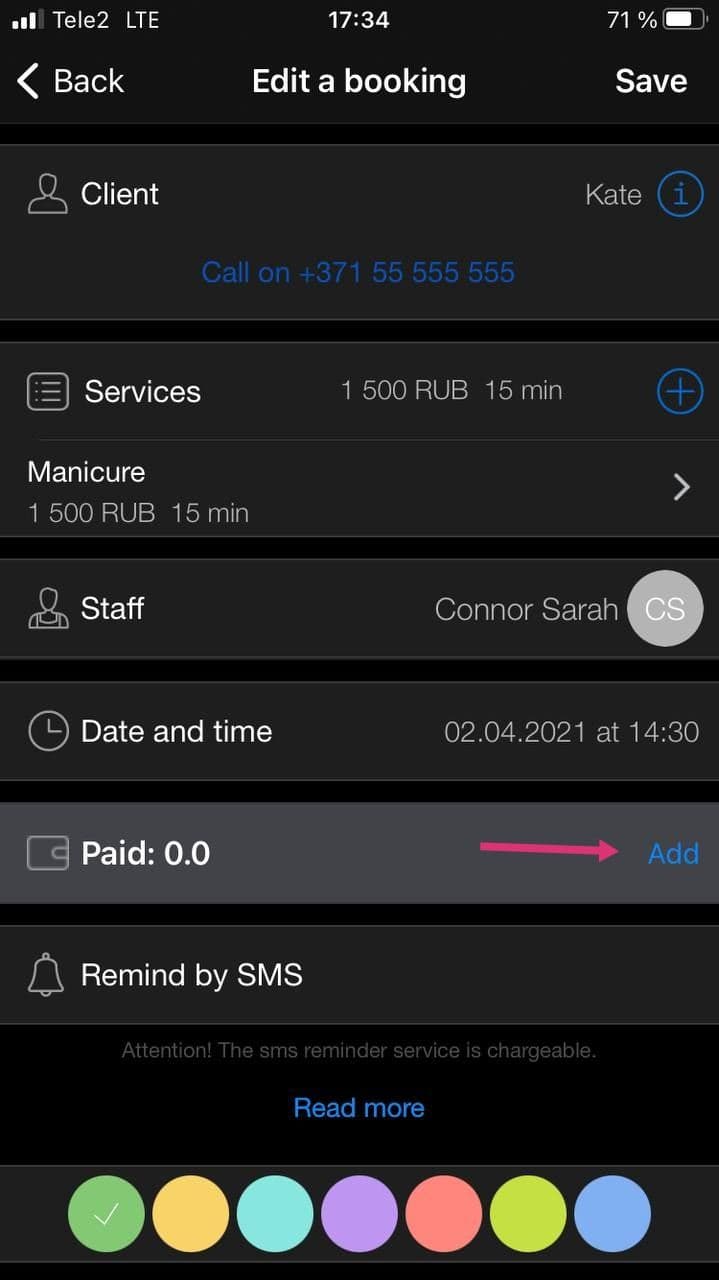 Select a payment method (cash or credit card) and click Save.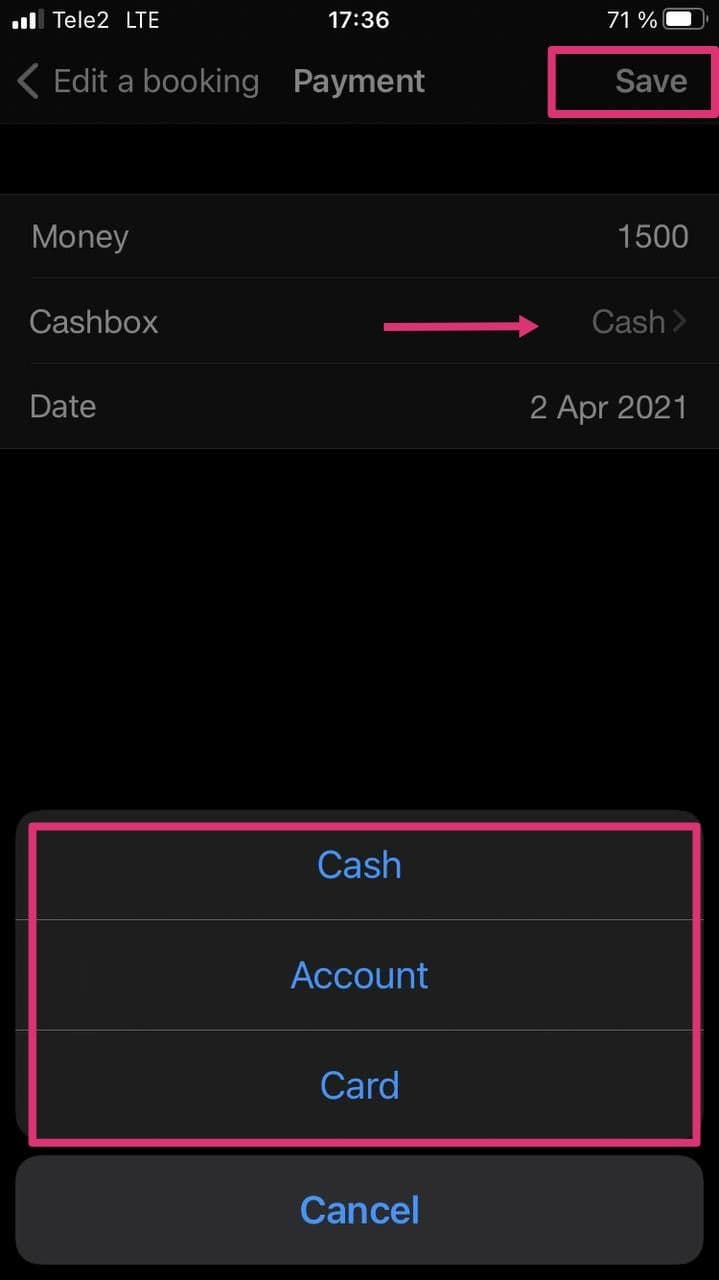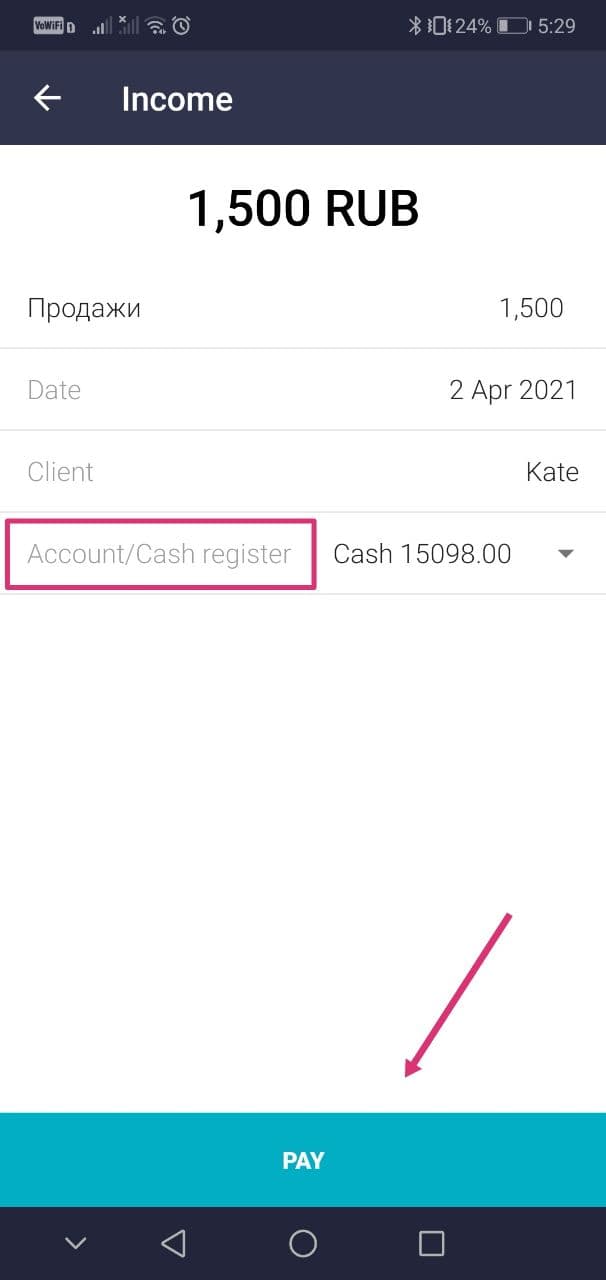 2. In the Sales section. 
In case, the customer make not appointment and came to the procedures or to purchase goods, the sale can be created in the Sales section itself. Go to the section Sales and click Add Sale.