Where Deals are publishing?
Last modified:
---
Your Deal will be able to view:
1. In mobile application DIKIDI Online in the section «Deals»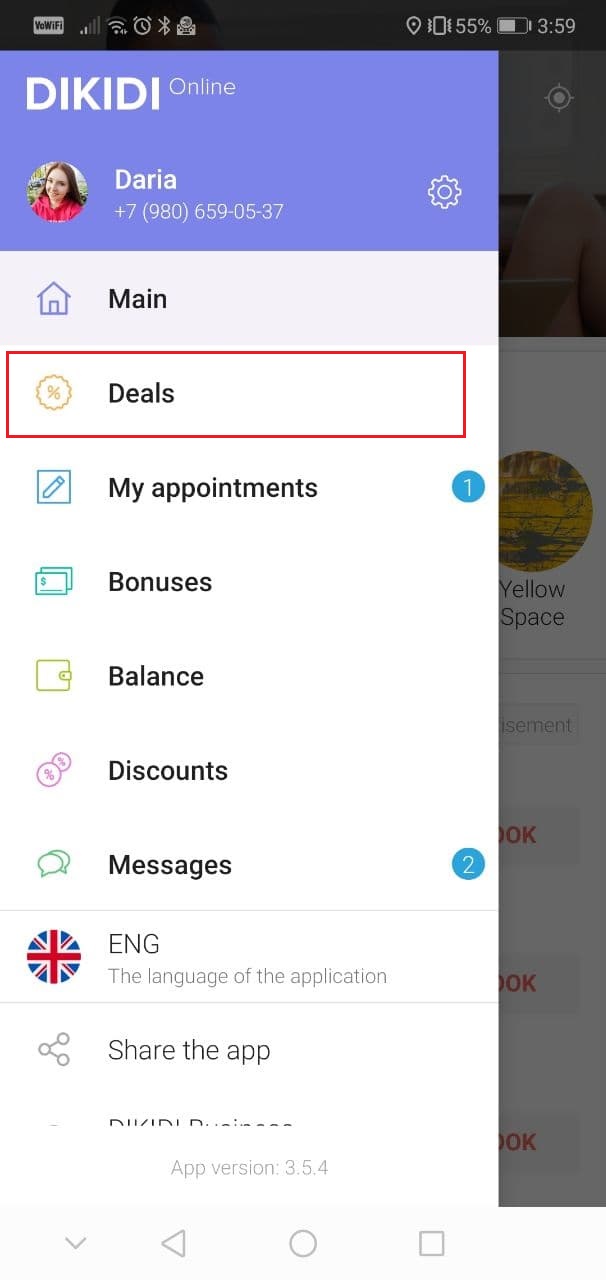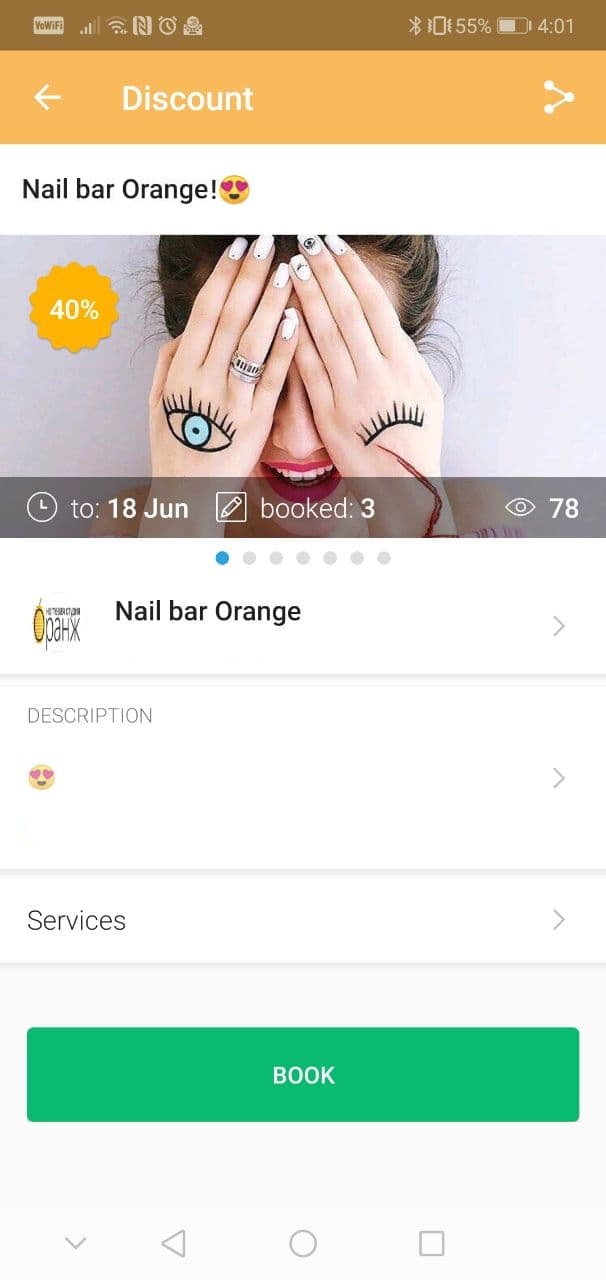 2. On the website DIKIDI (dikidi.net ) in the section «Deals»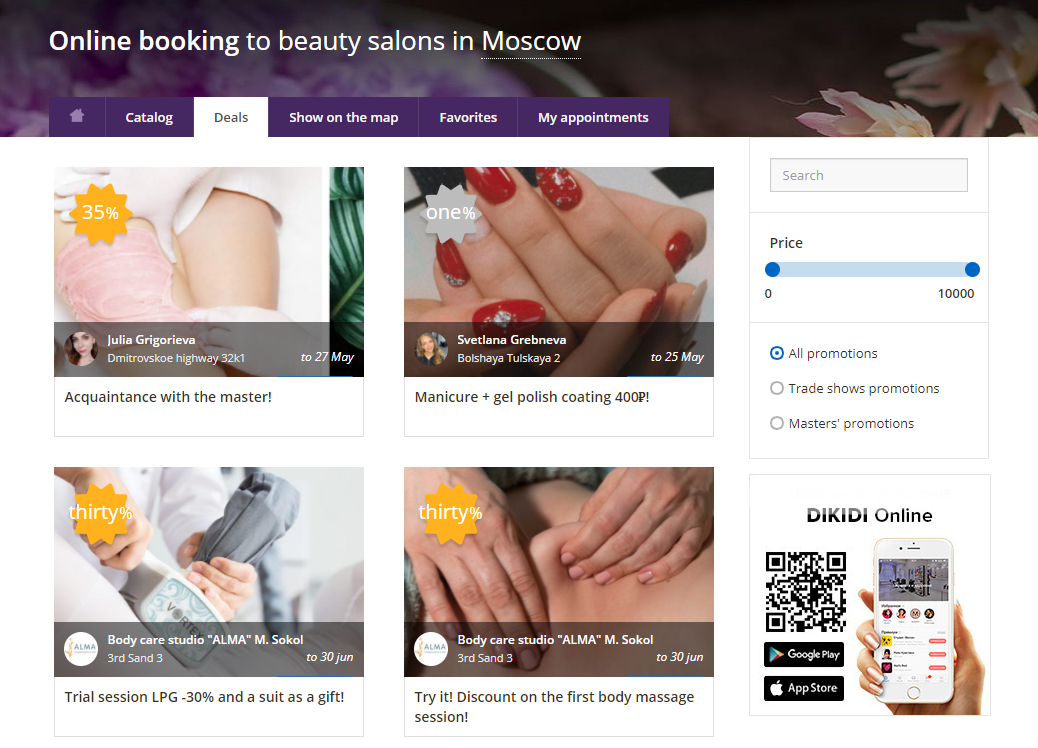 3. Direct link (this link can be placed in social networks and messengers or you can send it in PM and place in posts). More information - Direct link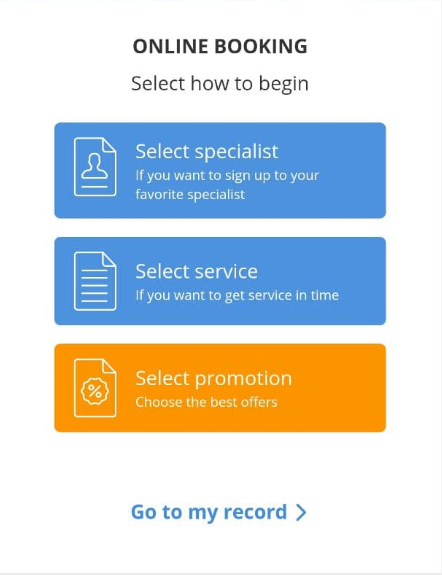 5. Also you can share your Deal to clients in social networks and in private messages.