Birthday Reward
Last modified:
---
What a pleasure to receive gifts! It's even better to give them. With DIKIDI it's also easy.


In the Loyalty program section, there is a setting for accruing a certain number of reward points to a customer on his birthday.

The setting allows you to set the number of reward points to gift, when to accrue points and their expiration period.

You can set up the accrual of birthday reward points:
web version: in the Customers – Loyalty program section
mobile app: go to More – Loyalty programs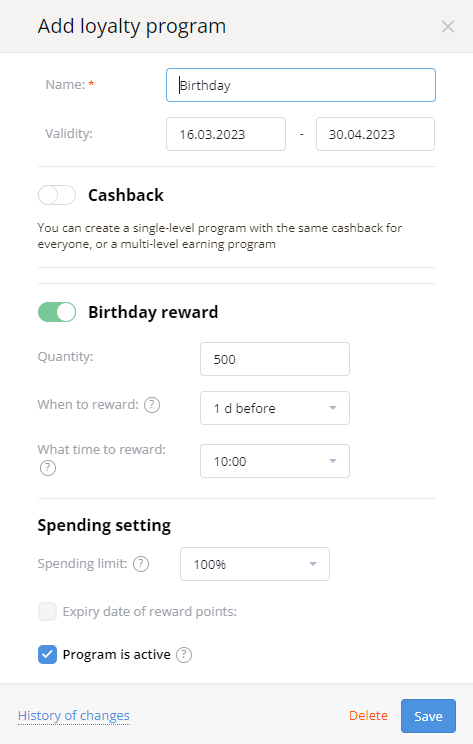 ---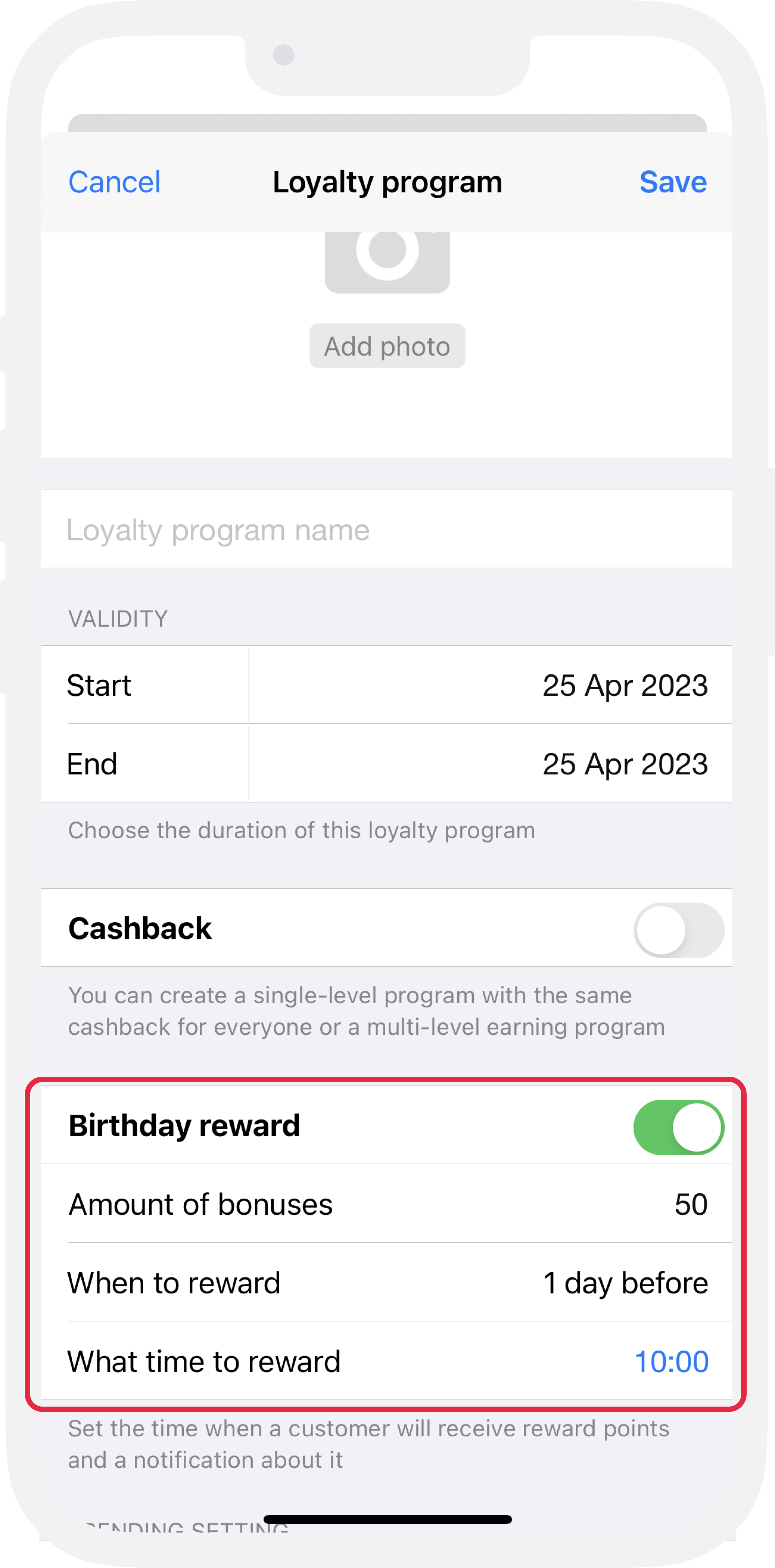 The system itself will accrue reward points to customers for their birthday which indicated in a customer card. In this case, PUSH-notification will be sent to customers via DIKIDI Online, or/and your branded mobile app (if available).
To use this feature, enable the Loyalty program module separately or connect the Standard or Full plan. 
Reward points can also be awarded for customer visits. Learn more