How to Set Up a Loyalty Program
Last modified:
---
The creation of a loyalty program begins with the definition of its conditions. Think over and decide what your bonus program will be. Namely:


1. How many levels will your loyalty program have? That is, will the accrual of reward points (in percent) be higher for customers that bring you more profit, or will you only have a single percentage for all clients?
2. What percentage and upon reaching what amount of customer expenses and/or from what minimum receipt amount will the cashback be credited?
3. Validity period of a loyalty program. How, for how long will reward points be accrued to customers?

After the answers to these questions are received, you can set up a loyalty program:
web version  – in the Customers - Loyalty program section.

Attention. Pay attention to the restriction for a customer to enter the level of a bonus system: Savings. This means that when a customer reaches the amount spent for the entire period more than you specified in this setting, this customer will be credited with the corresponding percentage of cashback.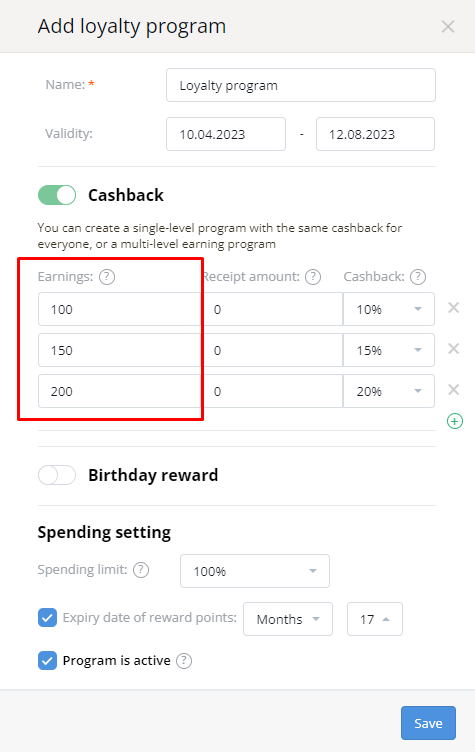 Receipt amount: the minimum amount of a customer's receipt, from which reward points can be accrued.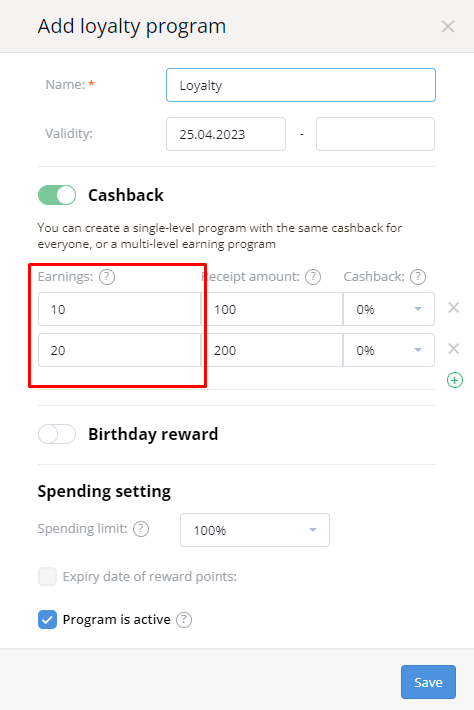 After setting up the program levels, set a spending limit. Specify the maximum percentage of check amount that can be paid with reward points.
You can also set up loyalty programs in the mobile app: go to the More - Loyalty Programs tab.
To add a program, click on Plus: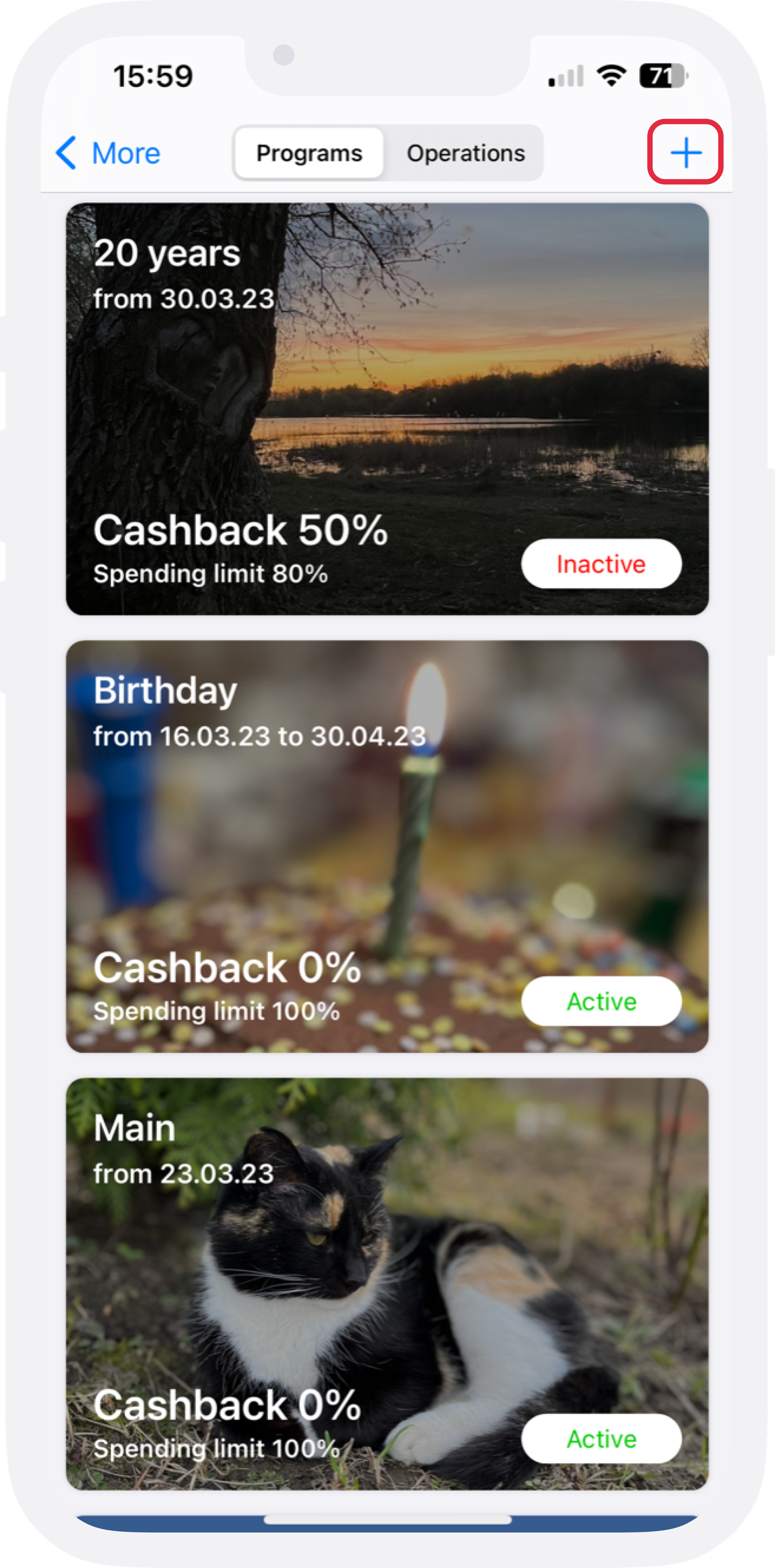 By scrolling below, you can: activate the Cashback program:
— Set the amount of Savings, from which the accrual will go;
— set the Amount of receipt for accrual;
— Set the percentage of Cashback.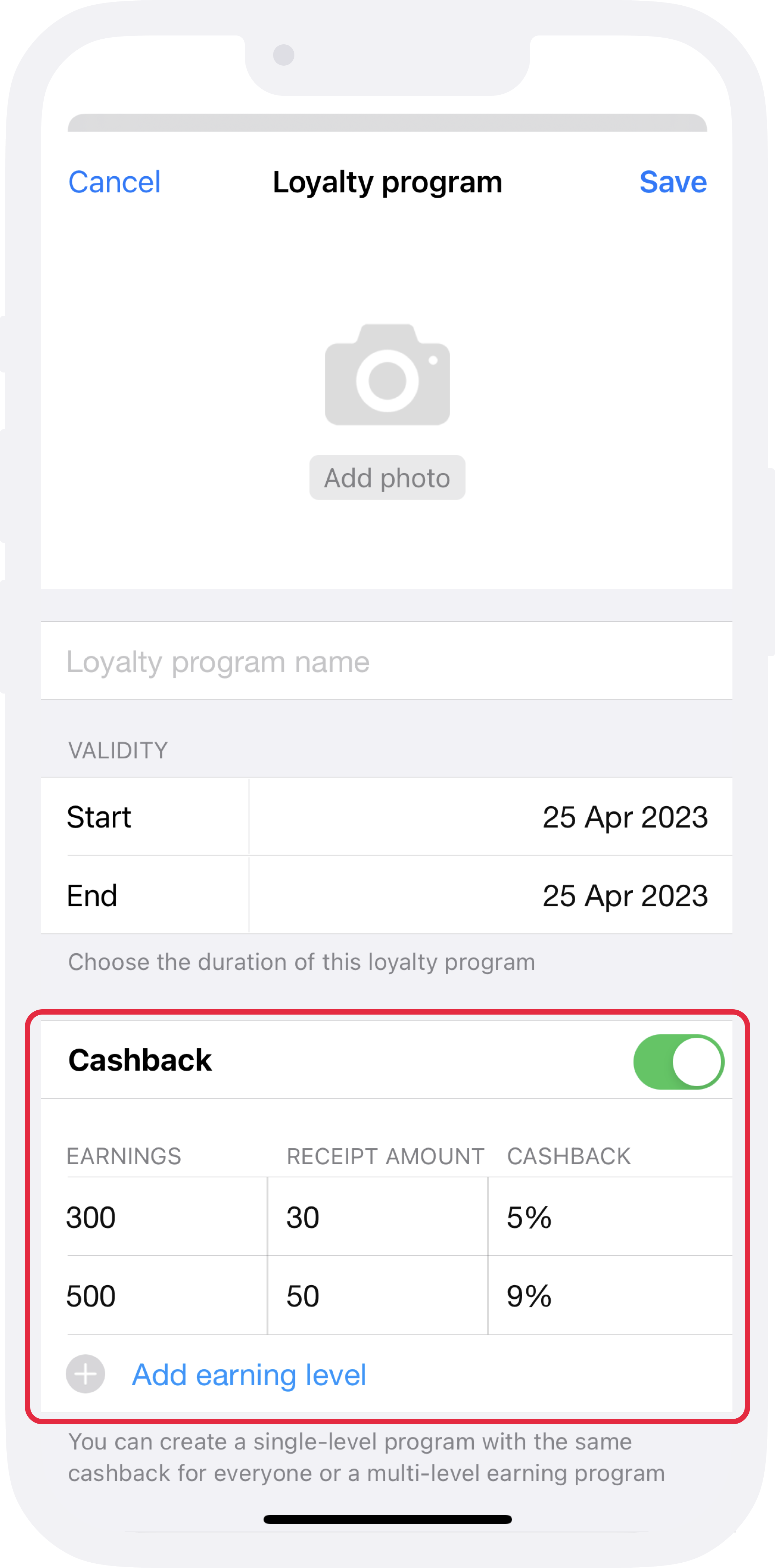 In addition, you can set the automatic accrual of reward points for a customer's birthday: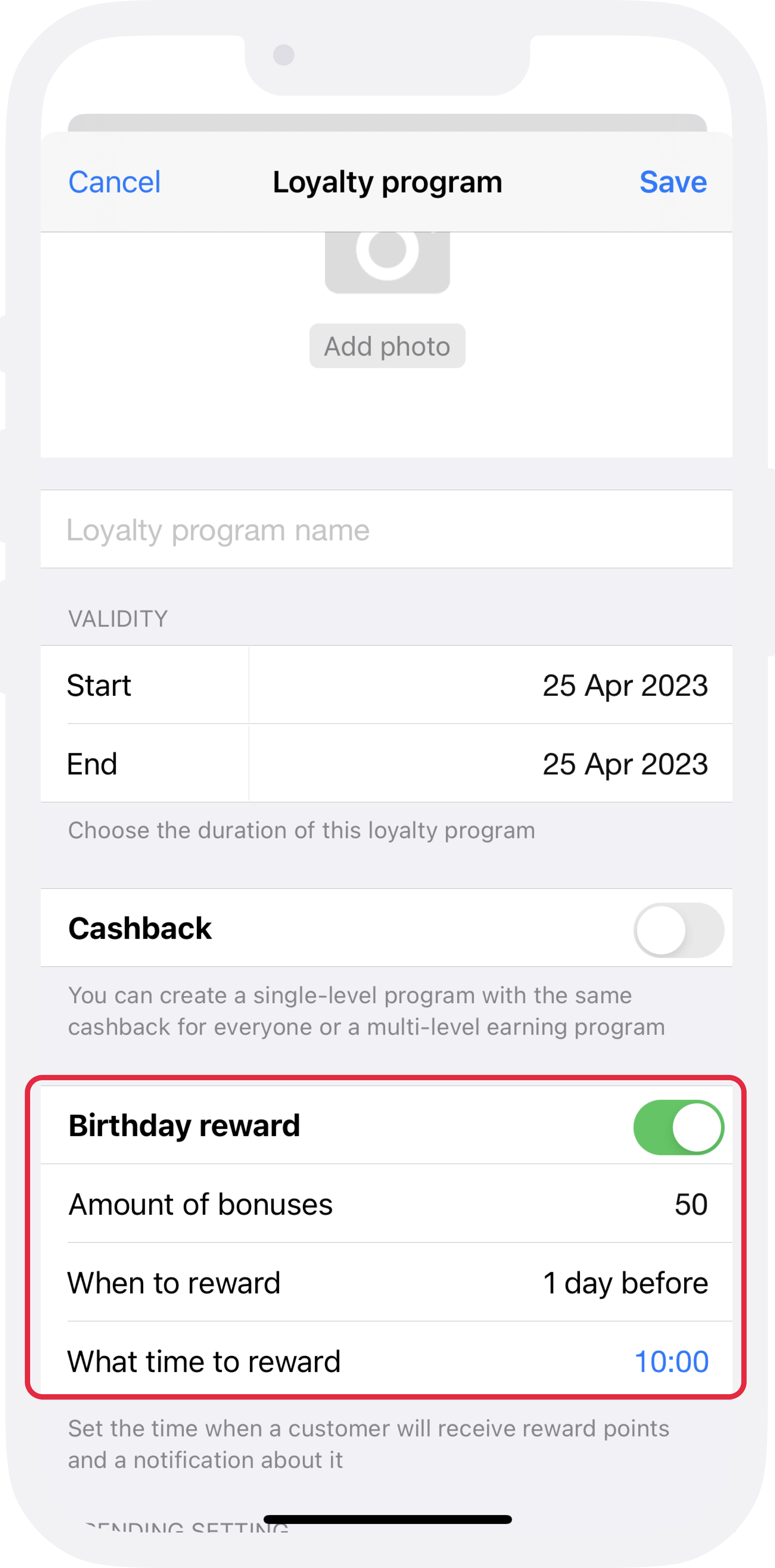 Attention. You can create several Loyalty programs which can be active at the same time.
For example, the bonus Black Friday program. If you have several programs active simultaneously and a customer meets their conditions, then when making a sale, he will be awarded points 
for the largest % cashback
.
The Loyalty program functionality
is available
 in the
Standard
and
Full
paid plans, you can also connect this module
separately
.