Why is Online Booking Advantageous?
Last modified:
---
Activation of Online Booking has many benefits:
1. Attracting new clients
Your project will be placed in public catalog and new clients may be interested in your project and make new appointments online. Besides catalog in DIKIDI Online is an additional source of advertising.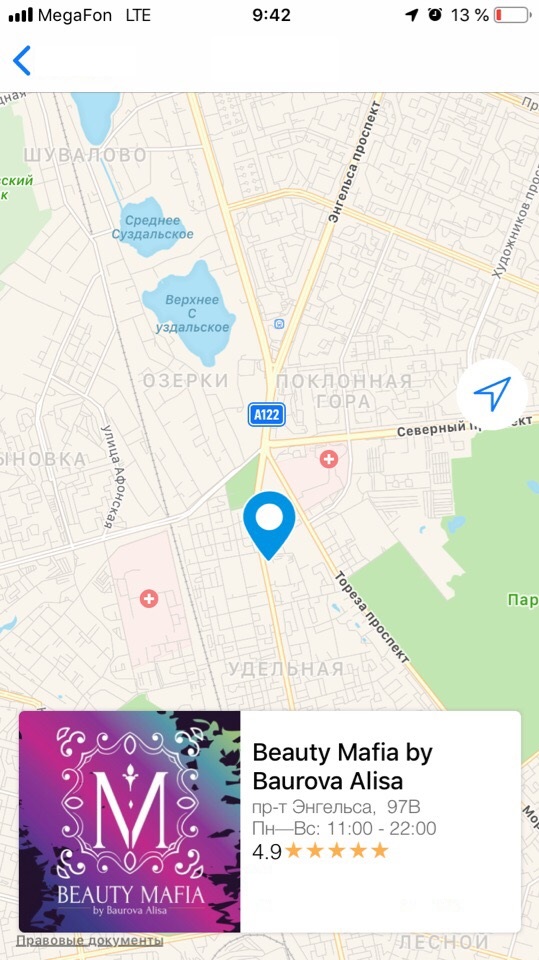 - Your clients can leave feedback about visit and rate your salon. Good feedback and high rating make your company more attractive.
2. Several ways to book Online.
- Branded mobile application (NEW!)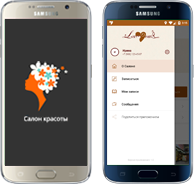 Personal mobile app for Online Booking develope with your materials and color scheme and published in App Store and Google Play.
- Direct link.
Your own direct link to the online booking, that can be placed anywhere. This link can be posted in social networking services (Vk.com, Instagram, Facebook etc.)  or messagers, can be sent in PM and can be placed in profile information.
- Mobile application DIKIDI Online .
Clients can make appointments in mobile app DIKIDI Online, which is free in AppStore and Google Play for mobile phones and tablets.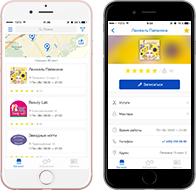 - Website DIKIDI Online
You have free profile on the website DIKIDI.net. Online booking is available on this page.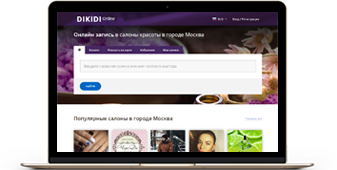 Your website
Online Booking form can be placed on any website. Just add the button "Online Booking".
3. Beautiful project for attracting clients
All information about your salon (phone number, adress, your location) will be able inside client's phones. It makes the booking process simpler and gives only positive emotions to clients.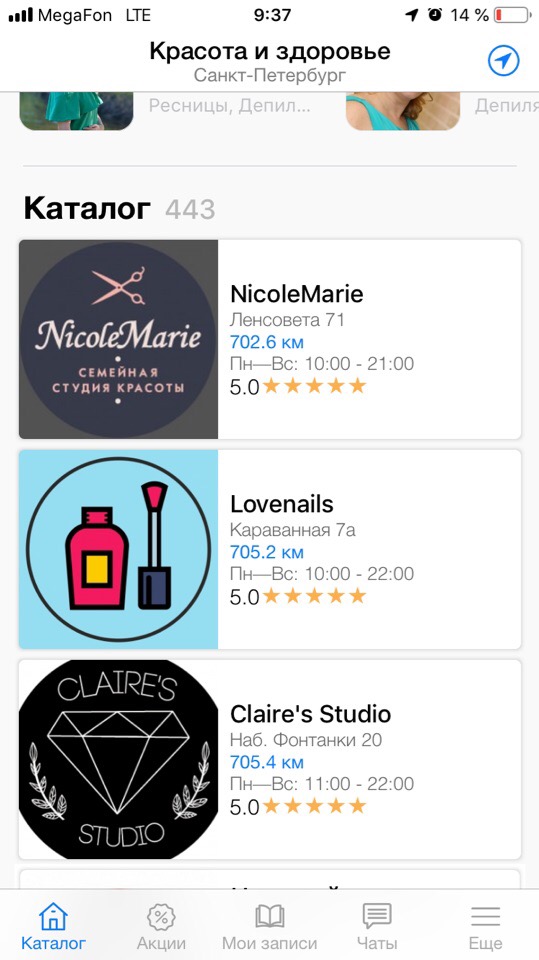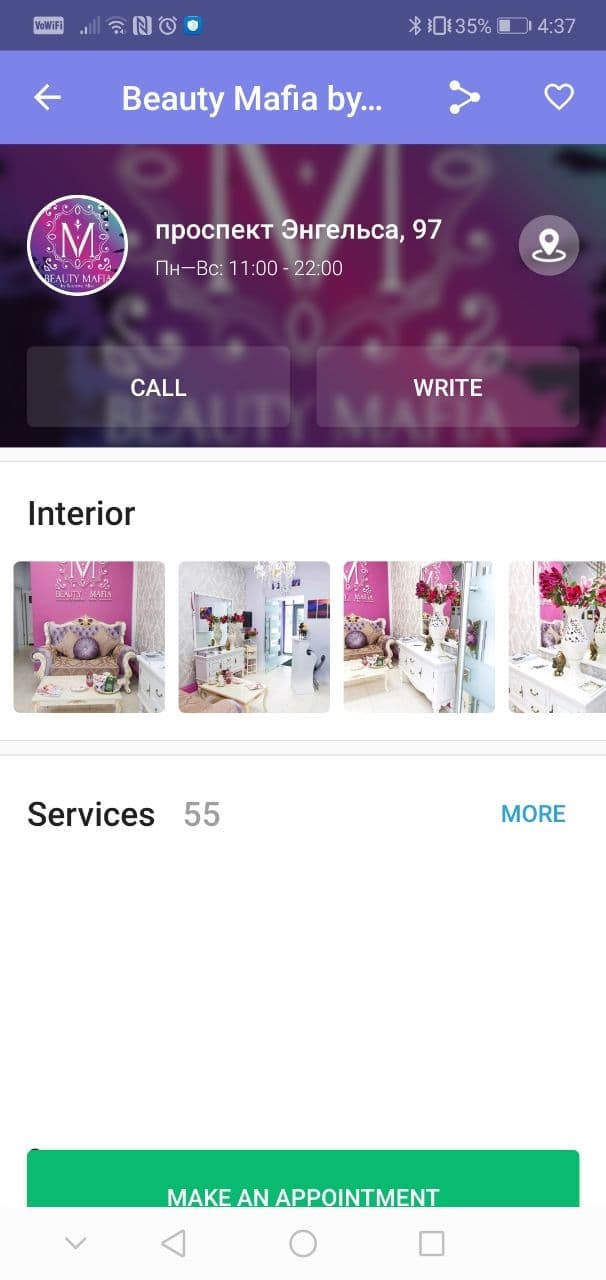 4. Saving Your Time.
Online Booking helps to save client's time. Less calls, waiting and conversations. Also, it saves time for your staff. 
5. Don't lose Clients
Online booking is free and available 24/7. Clients can make an appointment round the clock.
6. "Fixed Time" for Online Booking.
Sometimes our support center receives requests with fears that clients will make new appointments in different times. We have more options to minimize free slots in your schedule.
In our service you can set up Fixed Time for Online Booking. Just select time which will be available for clients.
We have 2 types of fixed time:
Start time of assignment by days of the week,if you want to fix the start time of online booking independent of particular date. For example, on Monday and Thursday clients can make an appointment only at 10:00, 12:00, 14:00 and 17:00, another time will be unavailable for booking.
Assignment time for specific days, if you want to add or delete exact time ranges for online booking in particular dates. For example, on 10th September 2020 can make an appointment only at 17:00 another time will be unavailable for booking.
In addition, you can hide some time range or all day. At the same time, you can make new appointments, but for clients this time of online booking will be unavailable.
7. Push-notifications for all users from your city about new deals.
When you publish a new deal in your profile all users from your town will receive push-notification in the app with this information.
8. All client's bonus points in profile.
Clients will see how many points they saved up in your salon and maybe will make an appointment.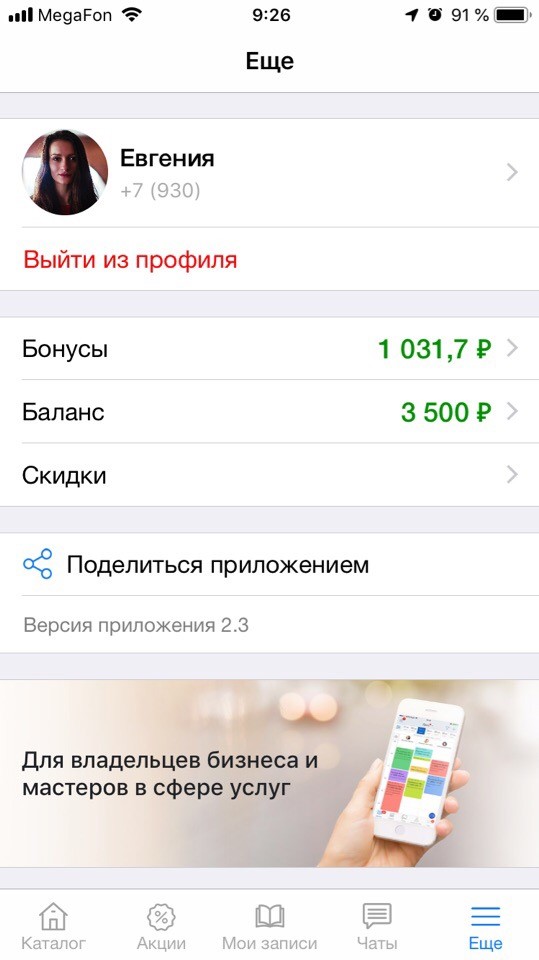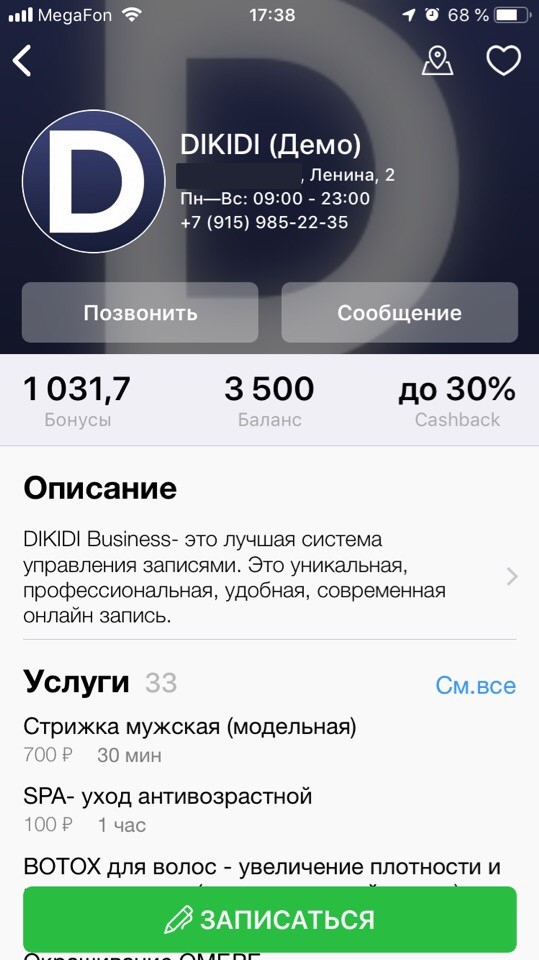 9. The client will not forget about the visit.
Clients can see all appointments, history of visits and favorite services in the mobile application DIKIDI Online. In addition, clients can cancel or postpone the visit itselves.  
10. Notifications about new appointments.
You will not miss any appointments. You will receive free push-notification about new/reschedule/delete appointment in mobile application DIKIDI Business.
So Online Booking has many benefits and helps to do business easier. Let's activate Online Booking!