All about Branded Mobile App. Benefits and Examples
Last modified:
---
Branded app is a personal mobile app of company/freelancer for online booking. It's developed using your materials, published in the App Store and Google Play.
Branded mobile apps made by DIKIDI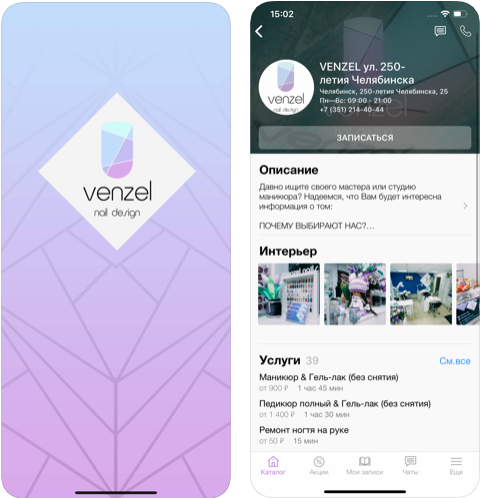 Benefits of branded mobile app:
1. High level of communication with customers
Business cards and websites are not effective enough. It's time for mobile apps with the ability to make appointments online 24/7. Branded mobile app is always at hand - in the phone.

2. Business image
Mobile apps are modern. If you have it, it shows the high-level quality of the service you provide. In addition, it will be a good continuation of your brand.
3. Appointments management
Customers are able to make/change/delete their appointments without phone calls and messages. List of all appointments (past and upcoming) is convenient and always available for clients.   

4. Bonuses, personal discount
Customers see their bonus balance in the DIKIDI Online app if you have the Bonus program enabled in your DIKIDI project.
5. Free PUSH notifications
Customers receive notifications about making/changing/deleting their appointments, about accrual/writing off bonuses and about new messages in chats.
6. Mass mailing 
Free mass mailing in the app chat with your text helps save money.
Functions:
— fast Online booking, Deals;
— appointments management;
— communication in chats;
— location and another information about a company/freelancer;
— viewing of bonus balance and personal discount;
— portfolio and interior photos;
— mass mailing in a chat of the branded app.

To get more information about the branded mobile app, write in the chat with the DIKIDI Support service.