Accounts and Cash Registers
Last modified:
---
To start working with the Finance section, you need to add all your cash registers, accounts, bank cards, etc. Subsequently, money will be credited to them when paying for goods and services in your project.

It's important to correctly indicate all the funds stored at cash registers and on accounts, so that later there will be no confusion.

At a cash register, you must indicate the money that is currently there. You need to enter them in the Starting balance field and then select the date of entry. This amount will be fixed in the system and then all subsequent financial transactions will be calculated from it.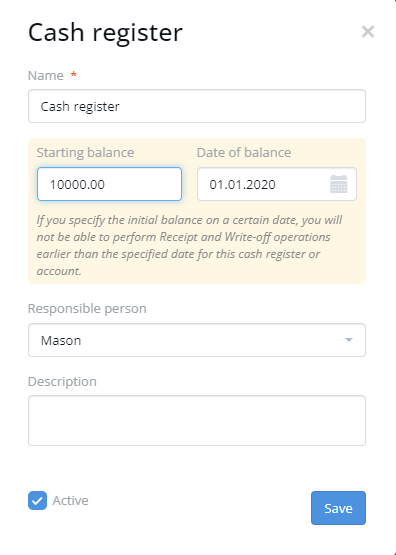 On a current account and other types of electronic payments, it's also necessary to enter the Starting cash balances that are there on the current day.