Opening Balances of Goods
Last modified:
---
Entering the opening balances is intended for the initial entry of existing products and materials into the system. You can do this in the Products - Flow of Goods section. Here you can create and control all operations with products: opening balances, supply, write-off, sale, moving, inventory.
To create an Opening balances operation, click the Add button and select Opening Balances.


When creating an Opening balances operation, first check the operation date. By default, the current date is set.
Further operations with products dated earlier than the date of opening balances
are not possible.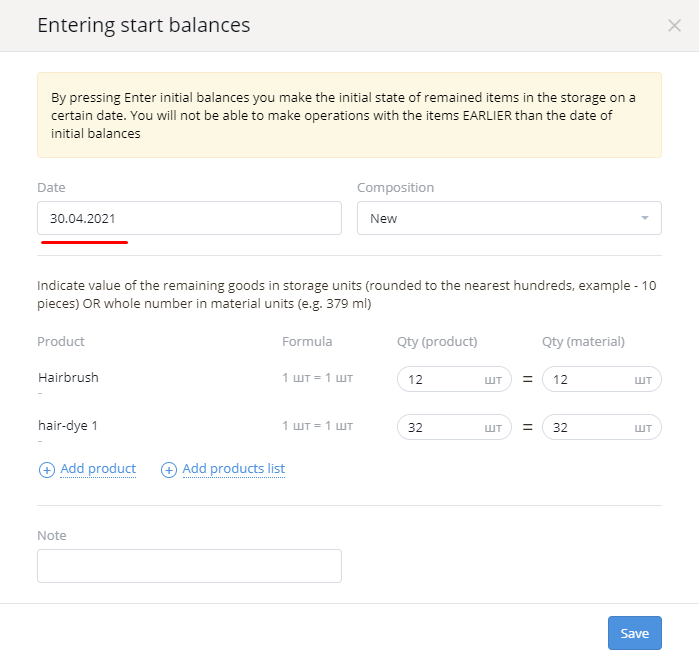 The second step is to select a warehouse in which opening balances are deposited. You can add warehouses in the Products - Warehouse section.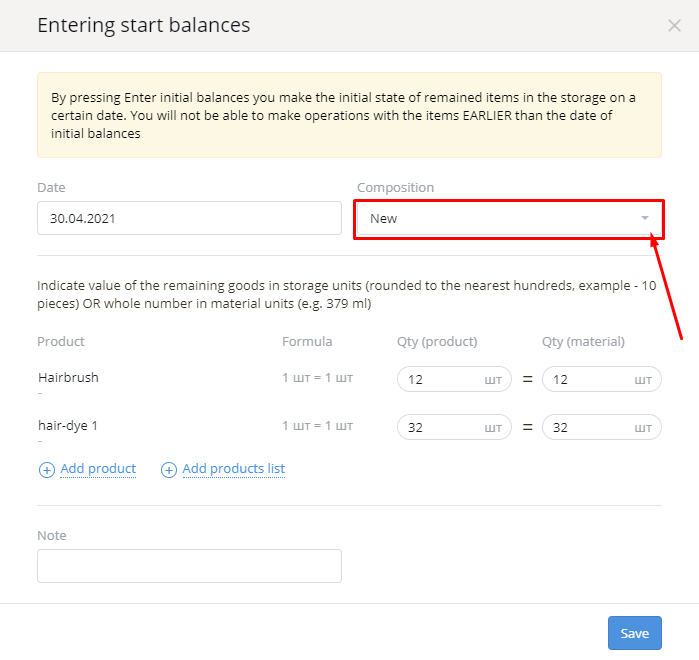 Next, we begin to compile a list of products for the operation of making the opening balance. You can enter them manually or add them in a list. After selecting a product, you will notice that some products have 2 parameters in the unit measurement column at once. This means that the product is used as a material in the provision of services. 
Select the measurement unit in which it will be more convenient for you to enter data about a product. For example, you have 5 tubes of nail polish, and one of them is not whole. In this case, it will be more convenient to enter this product in the measurement units of write-off.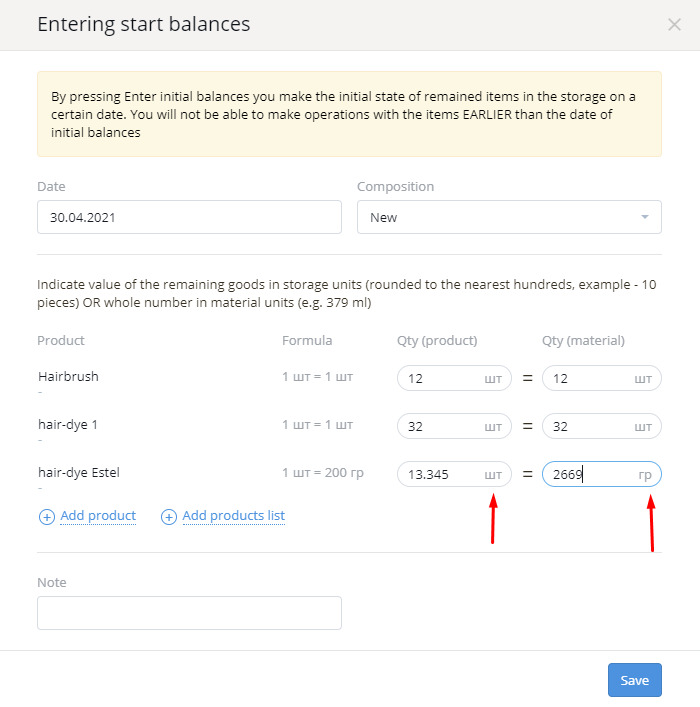 Specify
prices and quantity
of products according to their current availability in your company and save changes.

As a result
, you will see all operations with opening balances for each product.