Difference between "New Appointment" and "Reserve Time" Options
Last modified:
---
"New appointment" - is a creation of the full appointment with a certain service and adding a customer.
Specifying a customer provides a number of benefits:
Customer's contact details saved in database;
History of visits and statistic is formed;
The notifications messages can be sent to a customer, if he is linked to an appointment; 
By opening a customer's appointment card immediately before the visit, it is possible to take into account the individual characteristics that can be recorded in a card when providing services.
The "Take Time" form is devoid of all this. It contains only duration, an employee and the "Comment" field for writing free text. Taken time is not tied to a customer, which means it is not recorded in his visit history.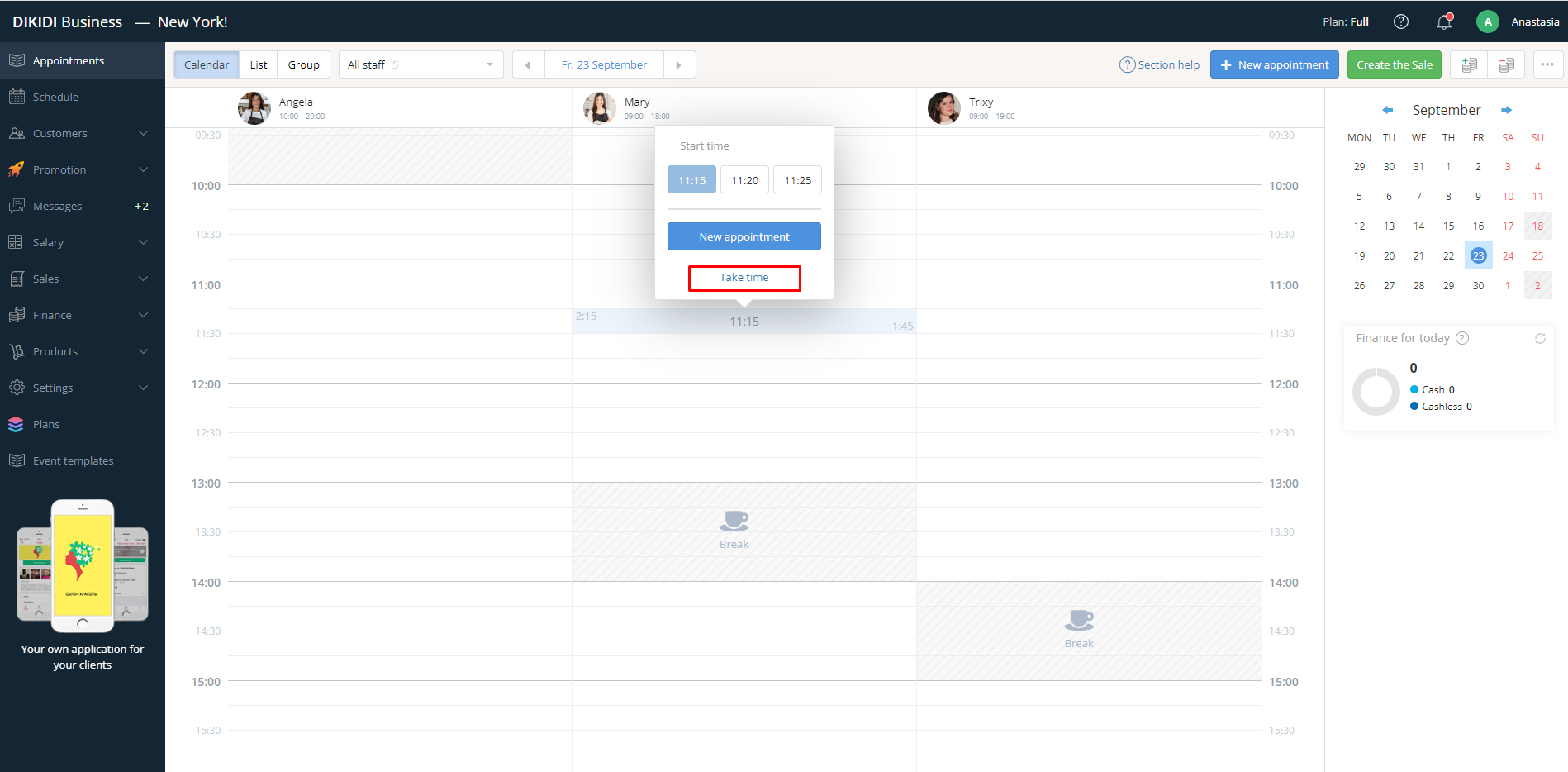 ---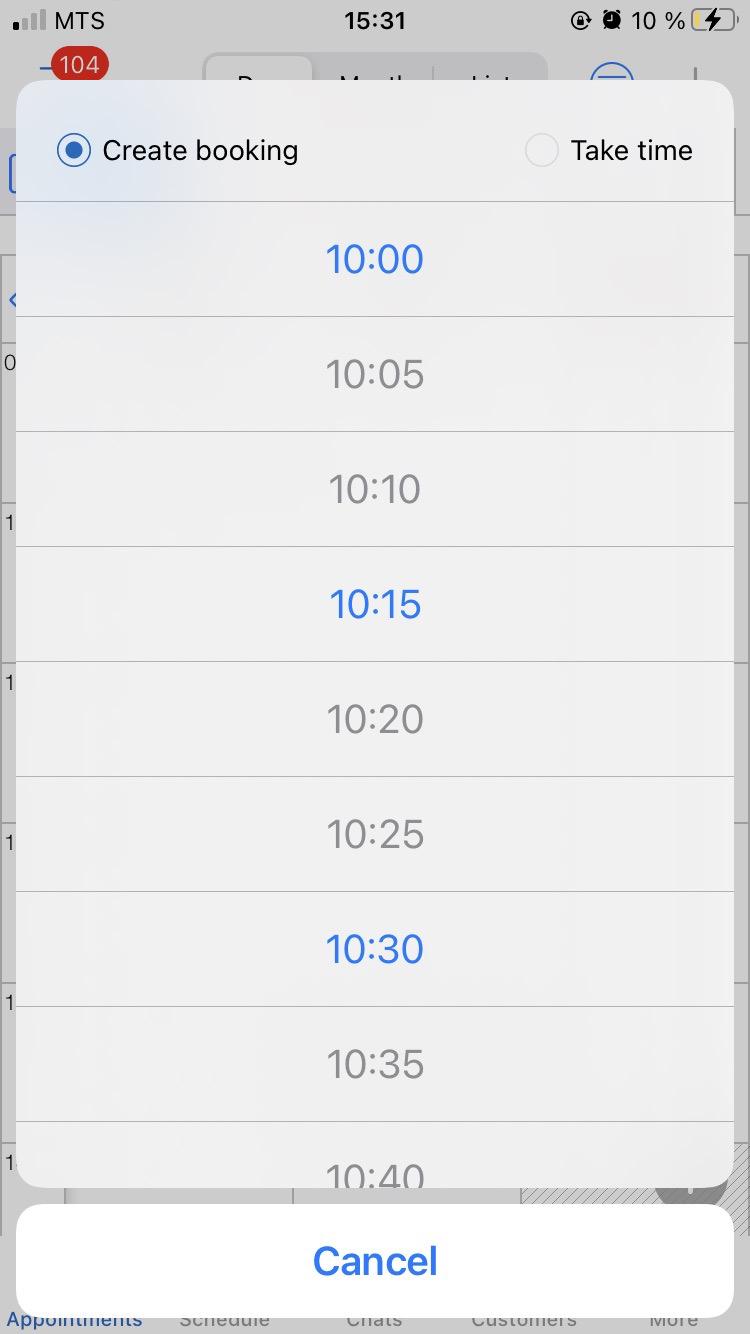 ---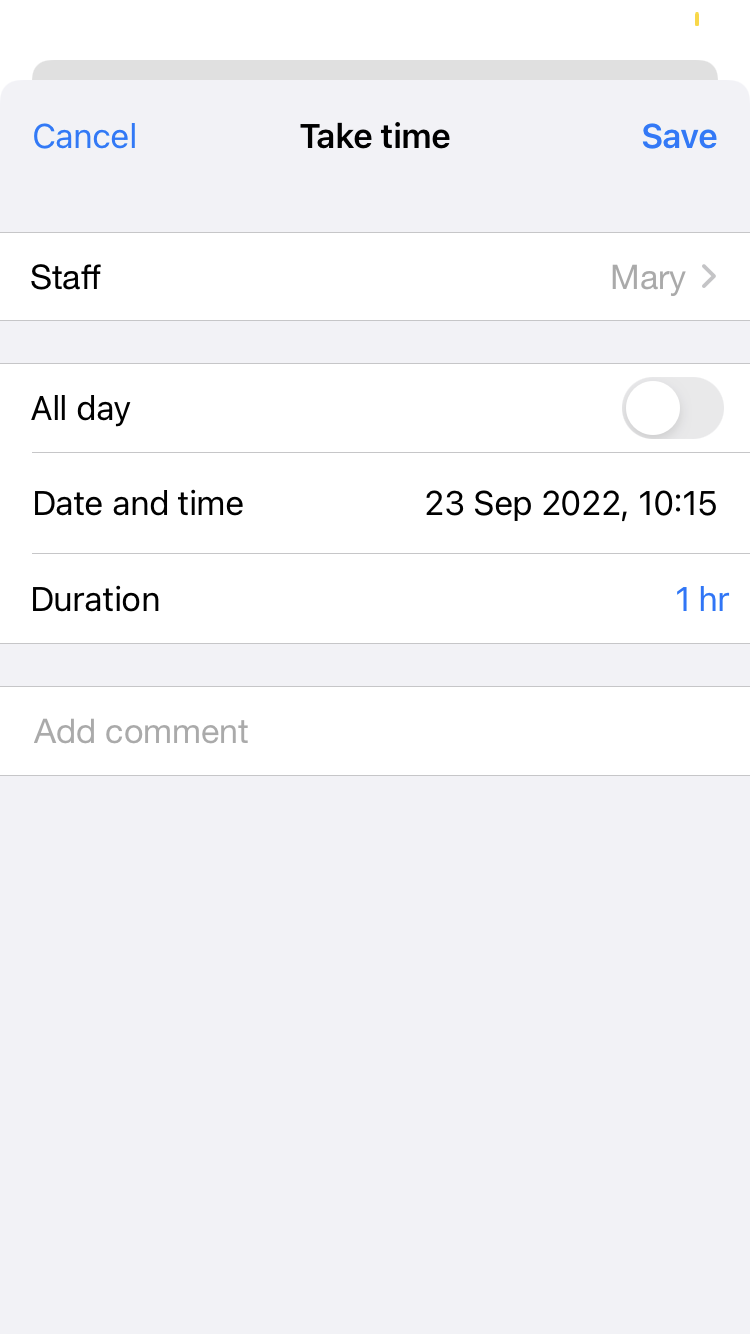 So, what is "Take Time" for?
Usually this type is required to take time for some non-service business (for example, a specialist needs to leave for personal business, take courses, etc.). There is also a situation when a customer did not tell you his phone number.