Online Booking on Facebook
Last modified:
---
Important! To add an Online Booking button to Facebook please be sure that you create a new public page, not the personal page. Public pages on Facebook have only the "Like" button without the "Add Friend" button.
Step 1. Please note that on your public page is a "Add a button" button. 
If you add a button first time:
Click "Add button"
If you added the button before just click "Edit Book Now" > Edit button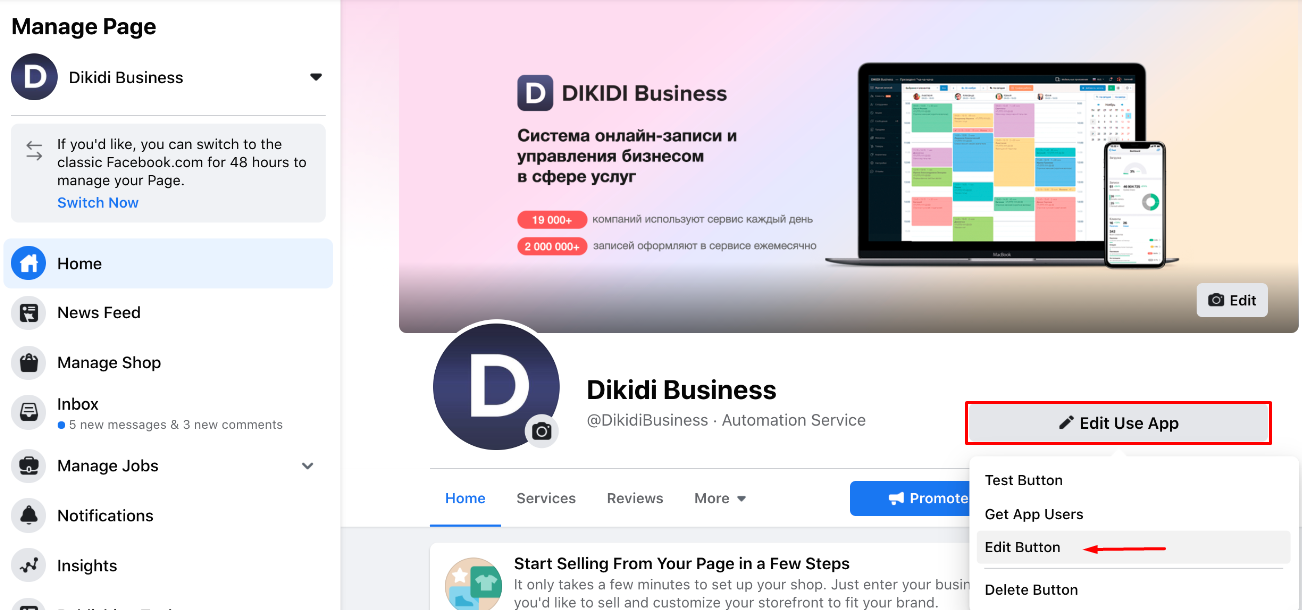 Step 2. Select the button type "Book now"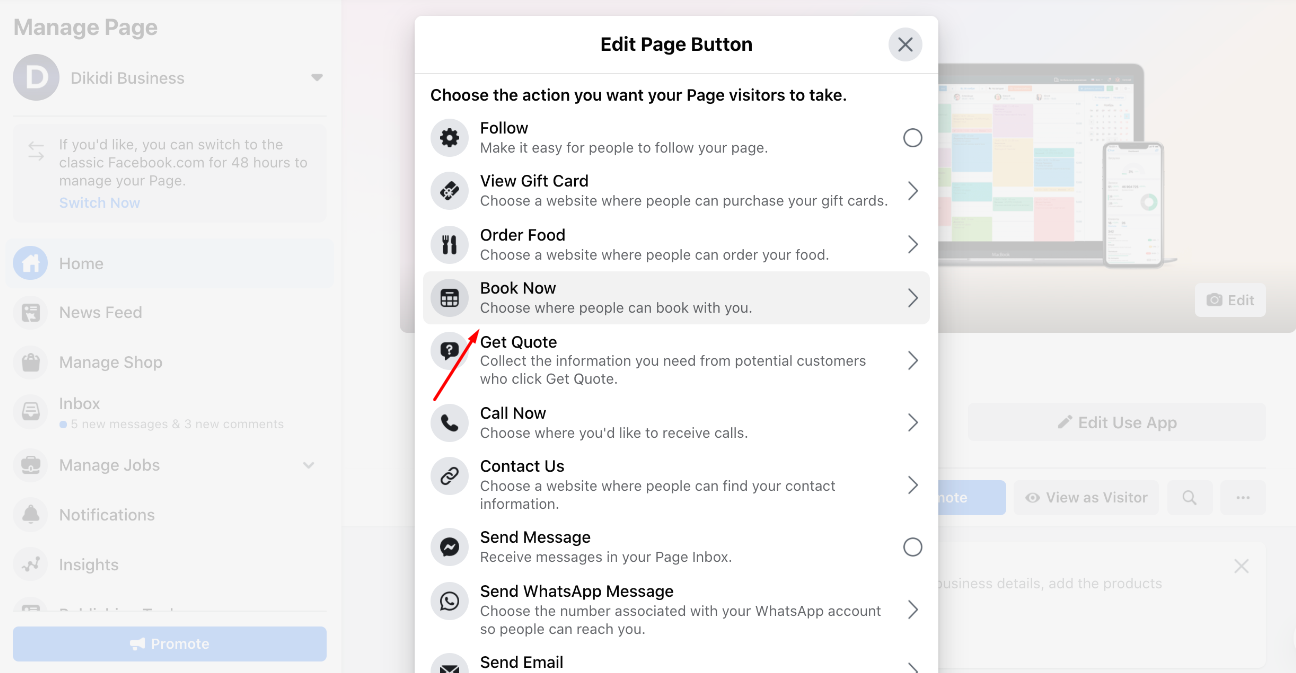 Step 3. Select "Link to website" and paste your direct link. You can copy direct link in the section Settings - Online Booking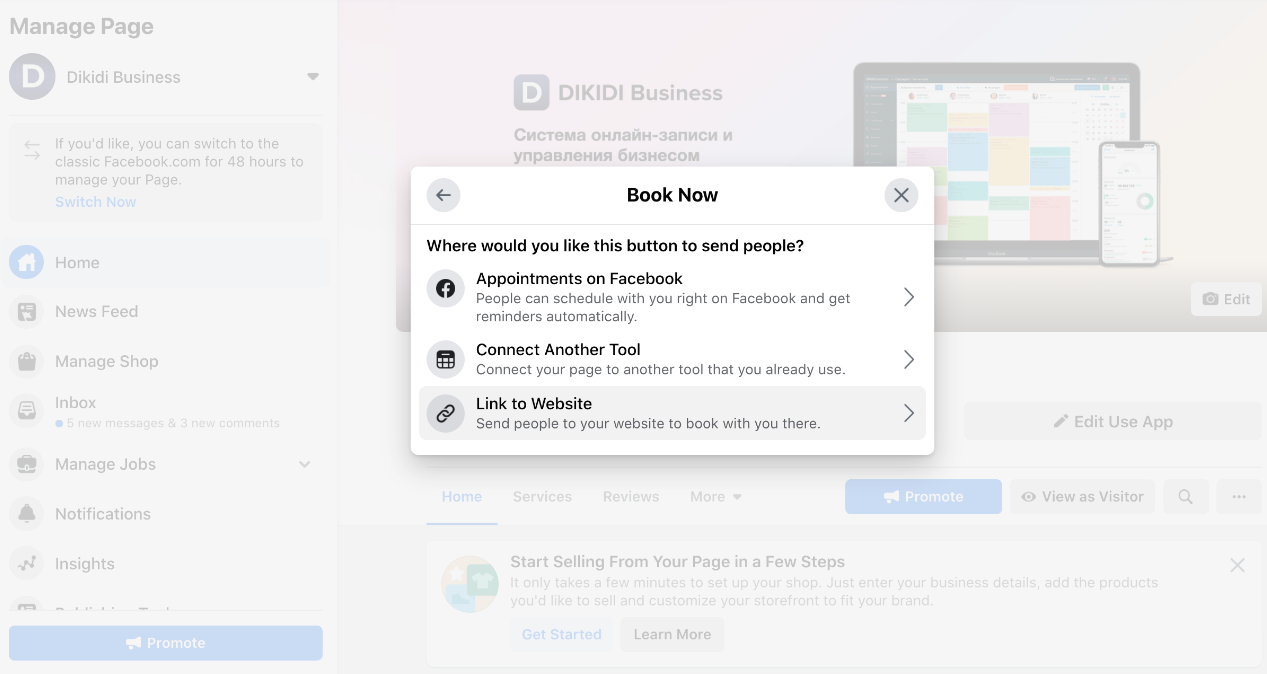 ---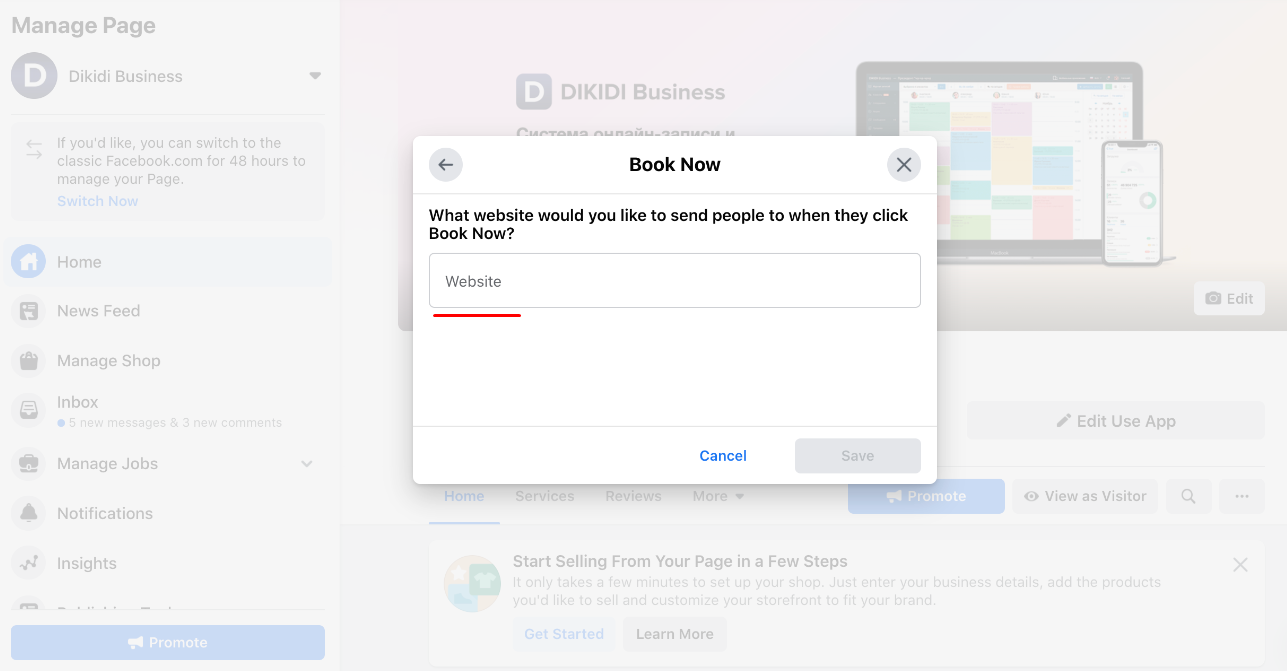 Click "Save" and test the added button.