100% employee motivation and customer service
Last modified:
---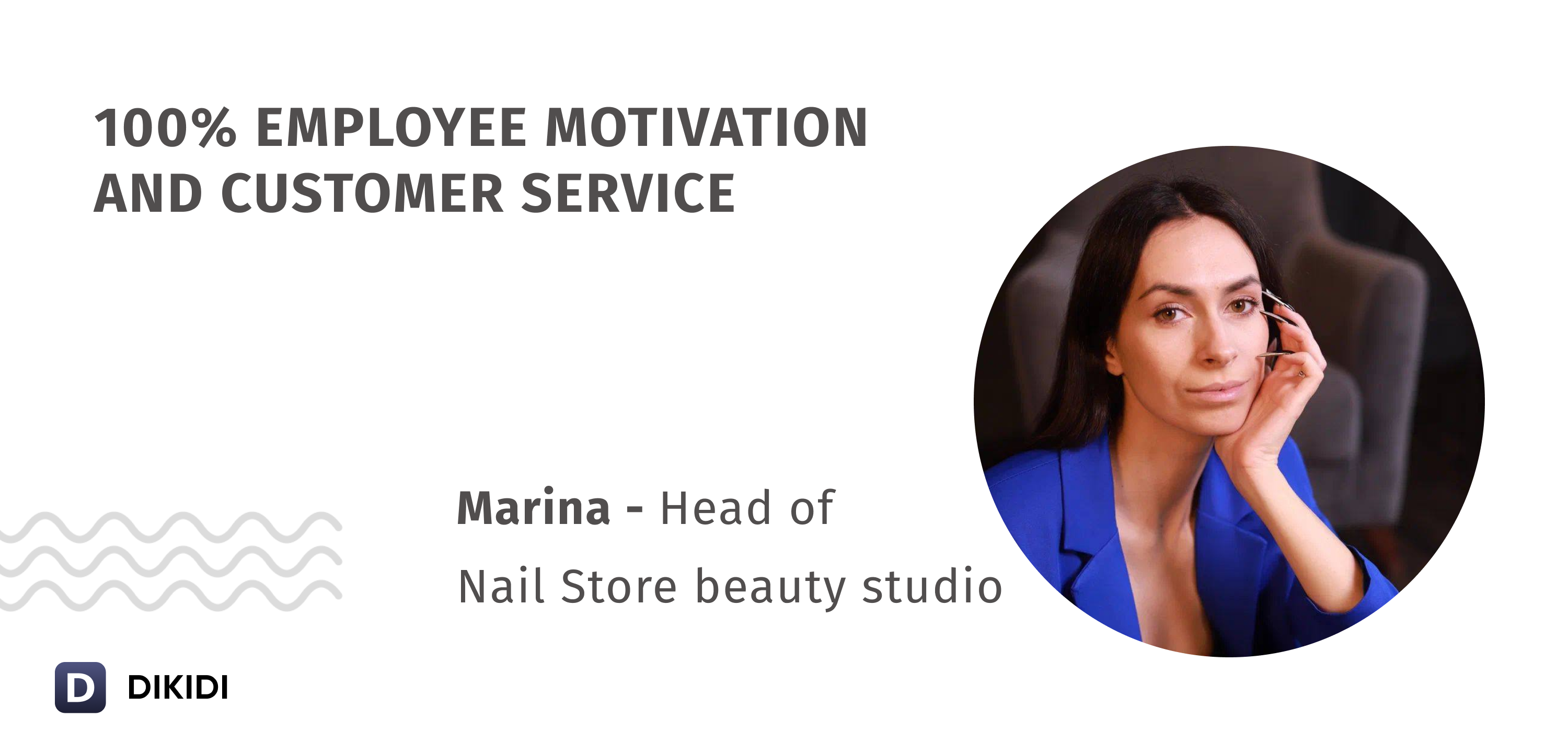 Marina, head of Nail Store beauty studio, has been working in the beauty industry for more than 13 years. Now she successfully combines active travel and the salon management.
We asked Marina what are her secrets of effective use of DIKIDI in the work of the salon:


👉 Accounting for income and expenses are basic numbers for business
"Every day the administrators enter sales and expenses. At the end of the month, we summarize and make conclusions." 
DIKIDI has detailed reports and analytics. Based on this data you can plan the work of the salon.


👉 Plans set the direction of development
"Based on the data from the program, I set plans for each employee for the month."


👉 Controlling the inventory of goods and materials
"We enter supplies of cosmetics and tools into DIKIDI. When they are sold - they are written off, and at the end of the month we do an inventory." 
At DIKIDI, it's easy to see what materials are running out so you can make a purchase in time.


👉 Retention help take care of customers
"As a manager, it's important to me to tie clients to the studio, not to employees. That's why I pay attention to returnability across the whole company."
If a client has been gone for a long time, the Nail Store receptionist calls them to find out the reason.
"If there's a problem, we solve it and invite them in for a free treatment. Even though not everyone comes, they will know about our loyalty and will remember if they decide to change their master."


👉 Prize drawing for a review
Reviews have a direct impact on attracting new customers.
"To motivate customers to leave reviews, we hold prize drawing for reviews in DIKIDI or on maps.
---
Use the tips from Marina to grow in the service industry. Enable the Full plan to enjoy all the advantages of DIKIDI.

Learn more about DIKIDI Plans