How to set up a Bonus Program?
Last modified:
---
The creation of the bonus program begins with the definition of its conditions. Think through and decide what your bonus program will be.
1. How many levels will your bonus program have? That is, will the bonus accrual percentage be greater for customers who make you a big profit or you will only have a single accrual percentage for all customers the same.
2. What percentage and when the amount of the customer's costs and/or the minimum amount of the check will be accrued to the cashback.
3. Your bonus program Validity. That is, how and during which time customers will be awarded bonuses.
Once the answers to these questions are received, you can transfer them to the system in the web version on the website dikidi.net/business in the section "Clients" -> "Bonus program".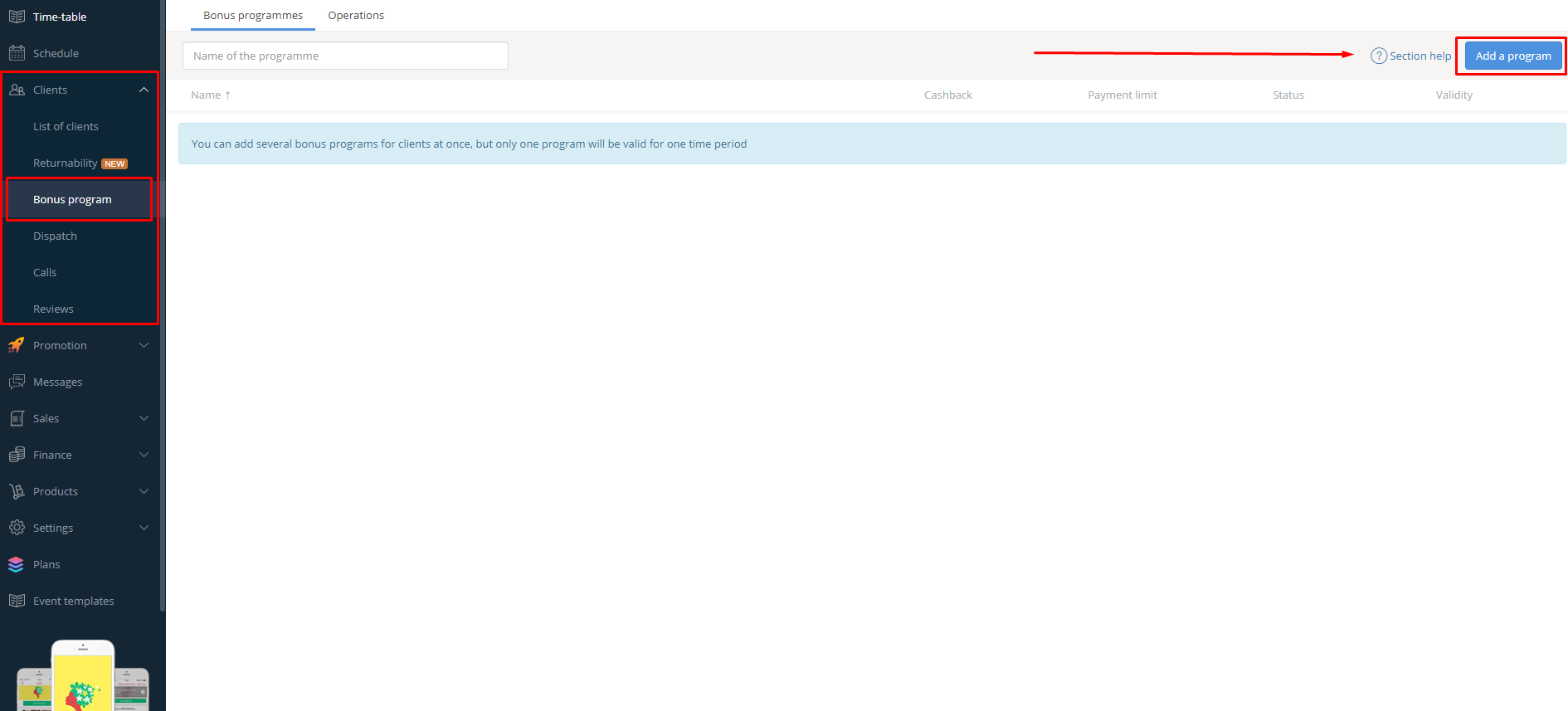 Set up a bonus program according to your clients' loyalty system.
Attention. Note the restriction for the customer to enter the bonus program level:  "Savings". This means that if the customer reaches the spent amount for the entire period more than you specify in this setting, the customer will receive the appropriate percentage of the cashback.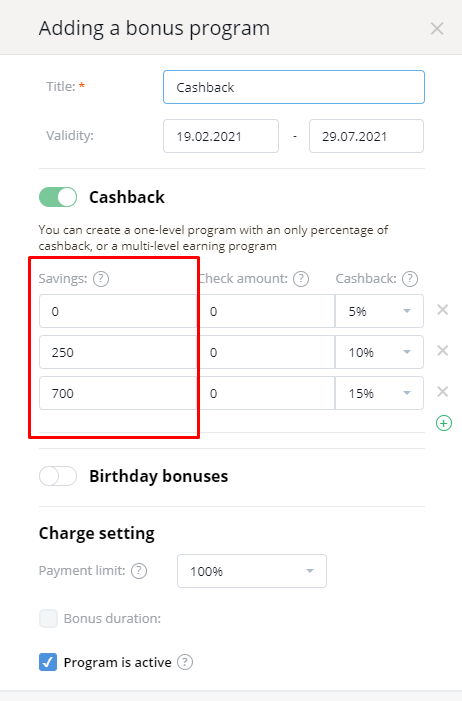 "Check amount": the minimum amount of a customer's check with which bonuses can be accrued.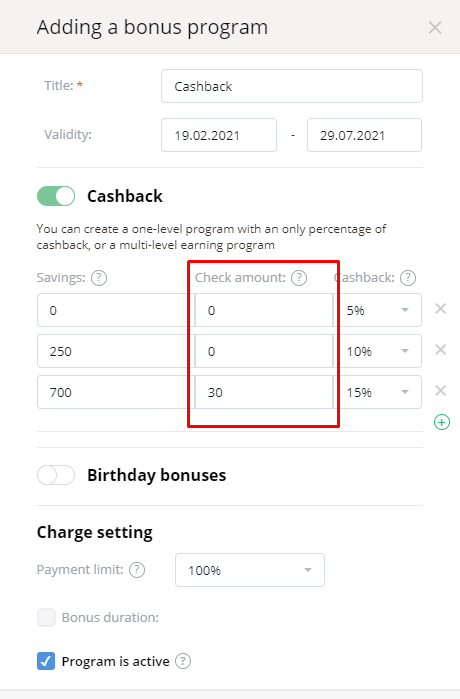 After setting up of Programs levels specify the Payment limit. Specify the maximum percentage of the check amount that you can be paid with bonuses.
Attention. You can create several Bonus Programs which can be active at the same time. If you have several active Bonus Programs and client fit their conditions, then when making a sale, he will be awarded bonuses on the largest % cashback of them.