How to create a receipt
Last modified:
---
The Cashflow section displays all the financial activities of your project. There you have the ability to monitor all financial transactions, add receipt/cost to the cash desk and to the accounts, view transactions for any period, monitor cash balances, and distribute receipt/cost to various items.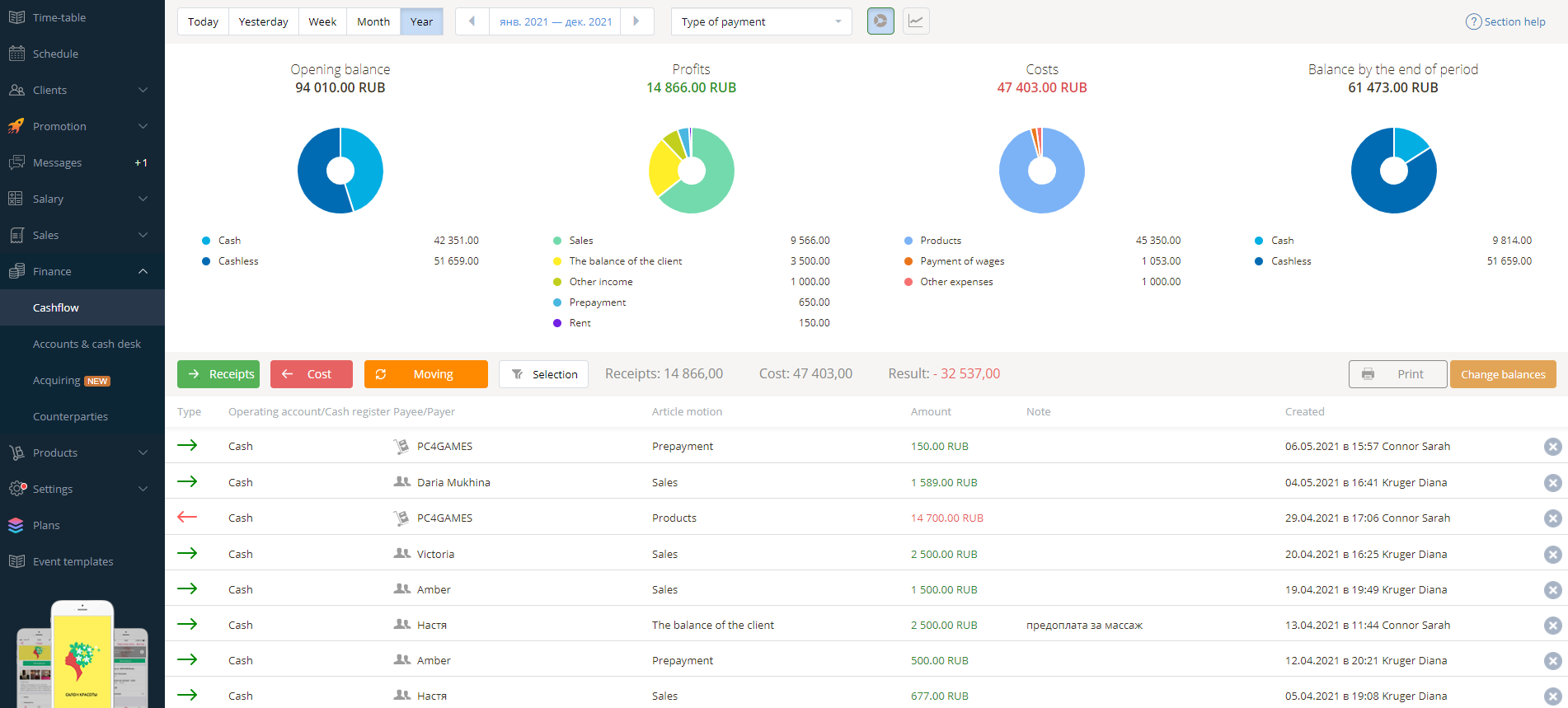 In order to add receipt to the cash desk/to the account, you need to click the green Receipt button, then specify where it will go (to the cash desk or to the account), from whom this receipt came, and also specify the Article motion (for which the money was received).