Return Visit Invitation
Last modified:
---
An invitation for a return visit is an automated message sent to customers in the DIKIDI Online app, your branded mobile app, or via external sending channels such as WhatsApp with a reminder that a procedure needs to be repeated.


Example. A customer came to you for the service "Manicure with gel polish". The frequency of such a manicure is about 3-4 weeks. So that the customer does not forget to sign up again, the system will send him an invitation to this service according to its frequency. For example, after 3 weeks (you set this period yourself).
Interesting! The system takes into account the availability of a repeat appointment for this service and will not invite a customer if he has already booked a future visit.


If the client during the visit had several services with different frequencies, then the invitation will come only for the service with a lower frequency. Therefore, the system tries to attract customers to make an appointment as soon as possible.

Setting up an 

invitation for a return visit

You can turn on the return visit invitation in the DIKIDI Business web version in the "Settings" - "Notifications" - "Types of notifications" section.

When you turn on the corresponding toggle switch, settings will open. Basically, They are configured for all services with 1 month periodicity. Also, sending notifications according to your time zone is taken into account, and sending to customers from the black list is disabled.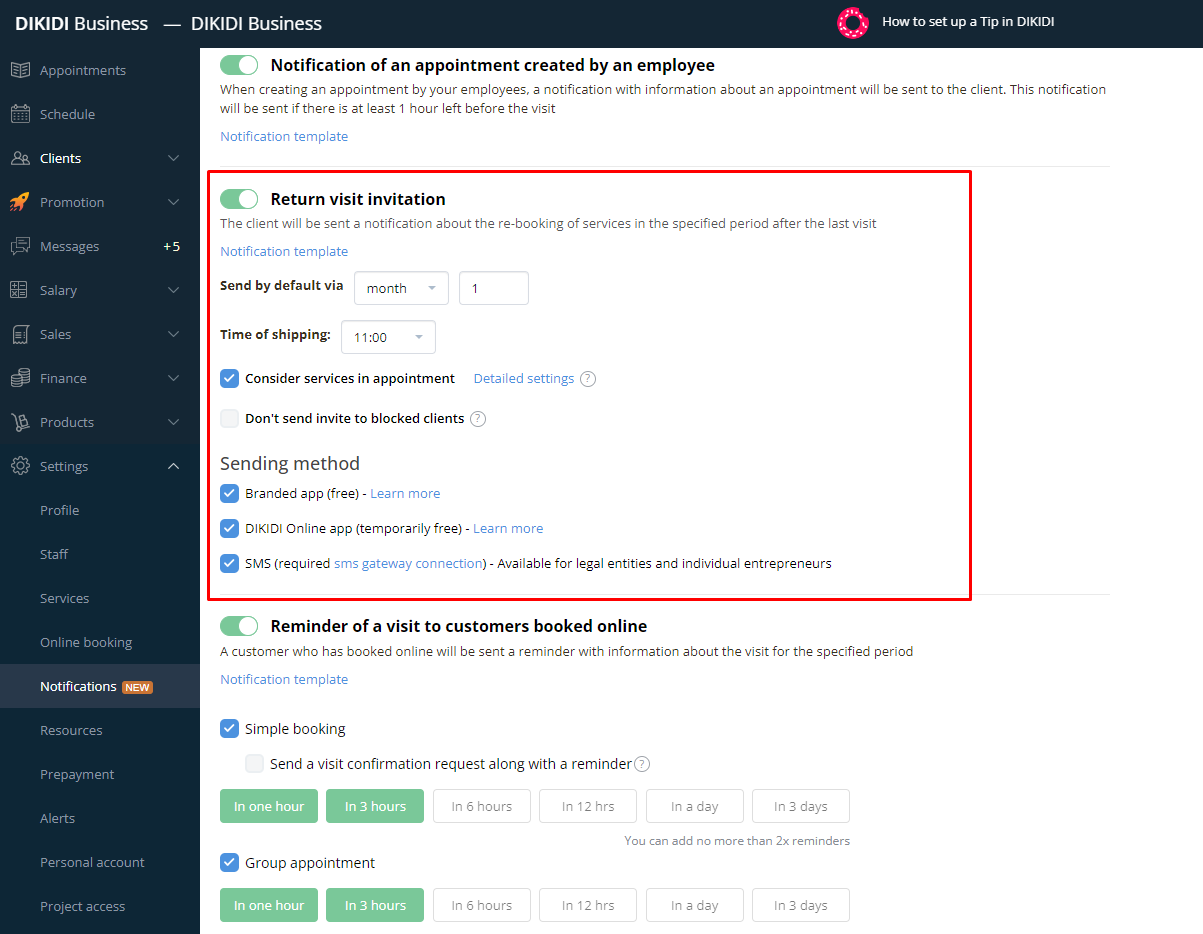 Detailed settings 
You can specify different periodicities for sending notifications by clicking the button "Detailed settings". In the window that opens, click on the line - "default" to specify the periodicity for each service individually.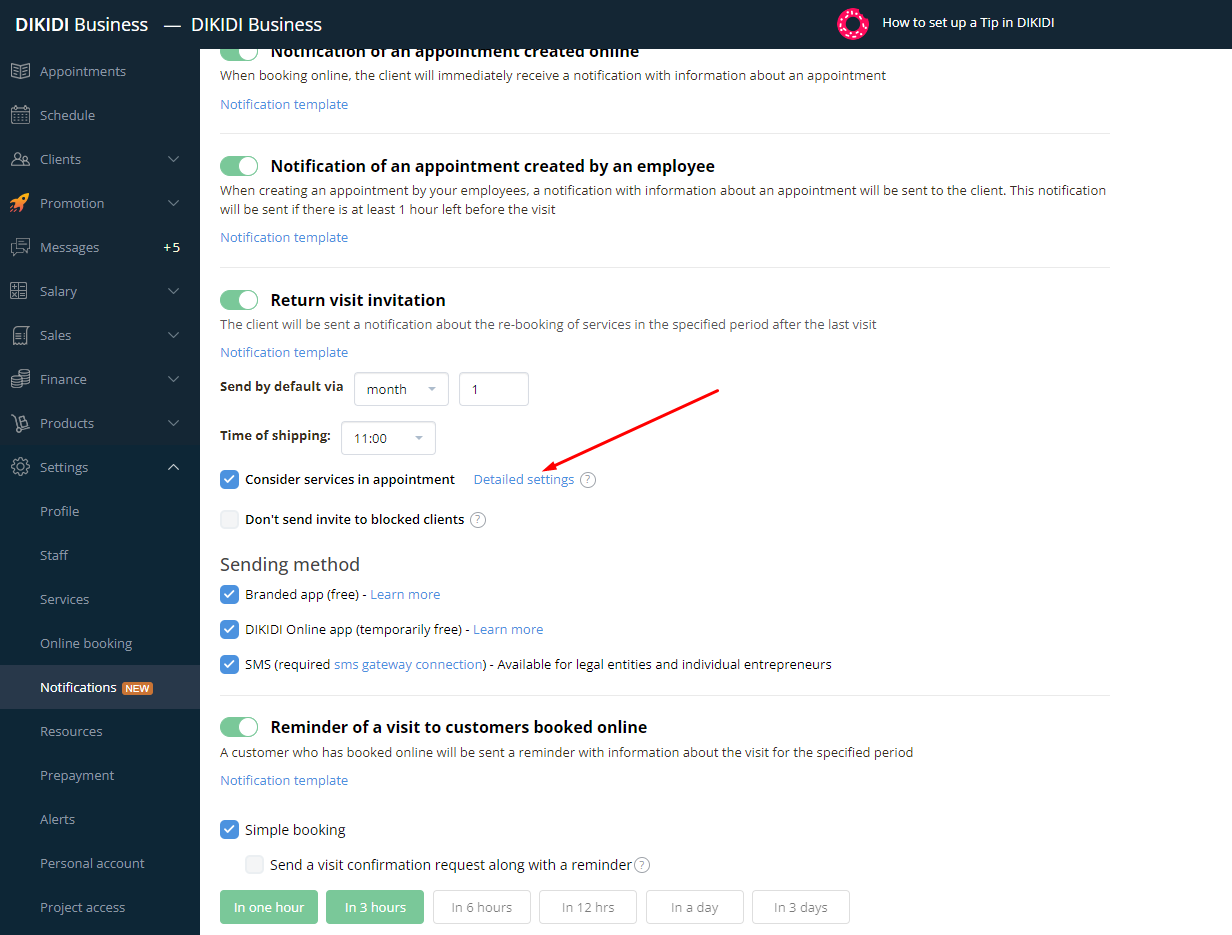 ---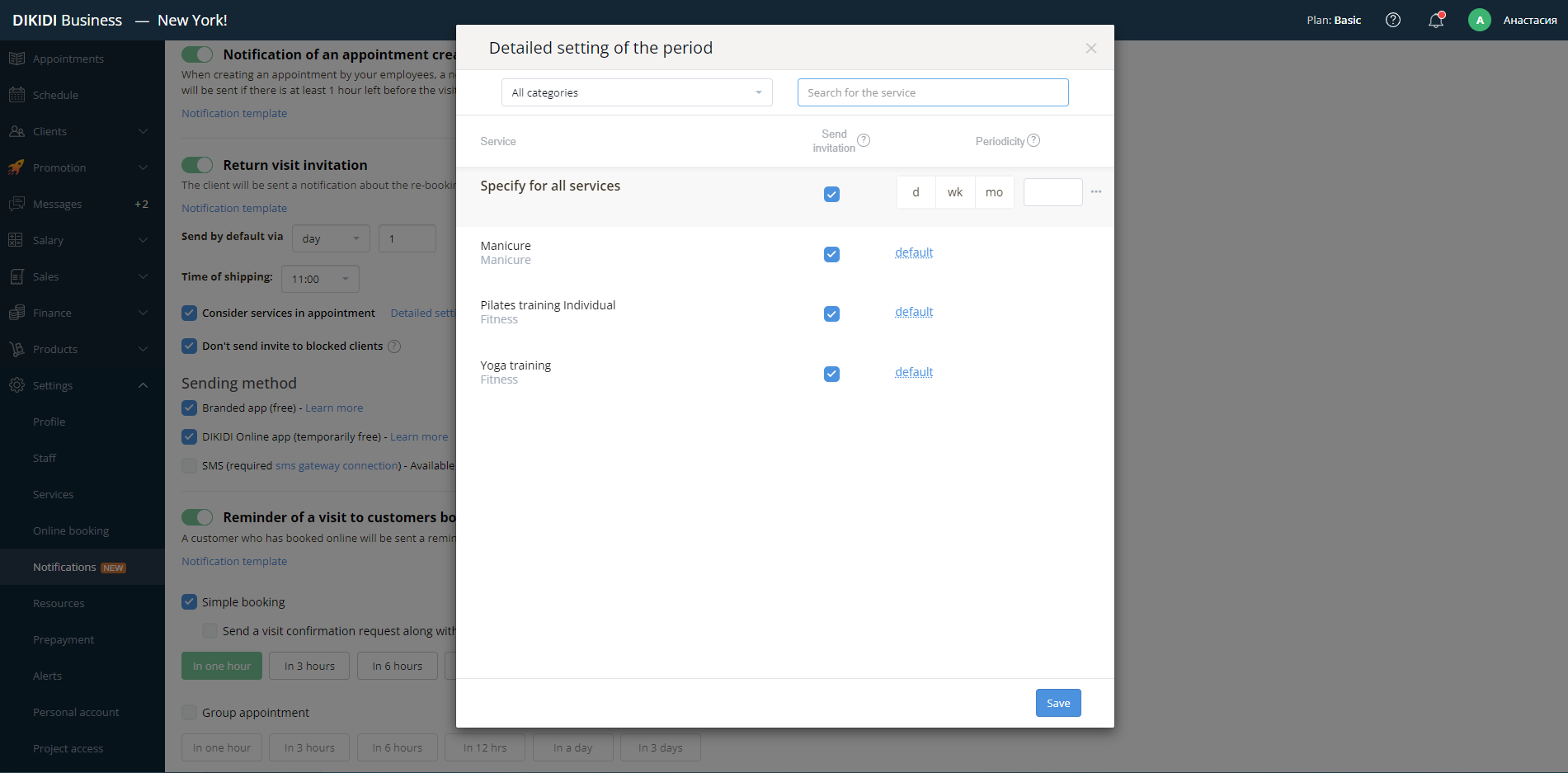 Set up a notification template 
Please note that you can change the message template for this notification.

Edit the Template to set your invitation text. Use variables provided in the template settings to substitute a service name, a link to your company, etc.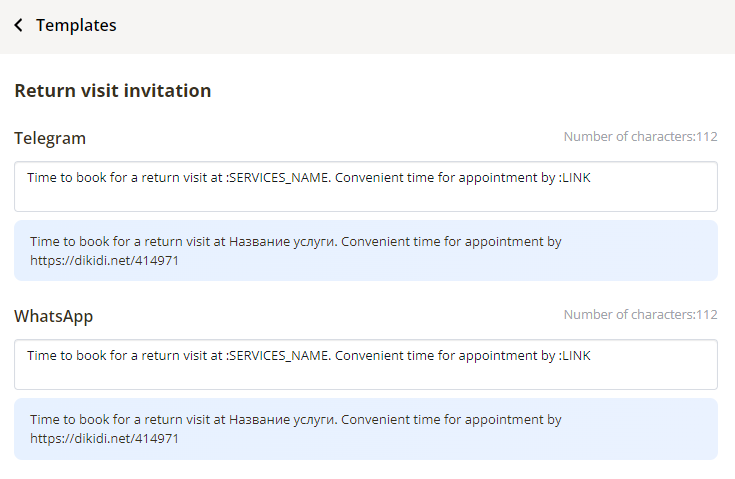 Sending methods
An invitation for a return visit is sent to:

1. Chat to customers who use the DIKIDI Online app - FREE.

2. If you have a branded mobile app, the invitation will come there too. The chat message is accompanied by a PUSH notification that will not leave the invitation unnoticed.

3. By SMS, if you have a gateway connected or via WhatsApp/Telegram if it's connected to your project.