Online booking page design
Last modified:
---
We have added new opportunities for you and your customers to the online booking form via direct link:
— Setting up online booking design
Color of buttons, links, icons. Ability to upload a background image and change section names. You can make changes from your PC on the dikidi.net/business website in the "Online booking" section.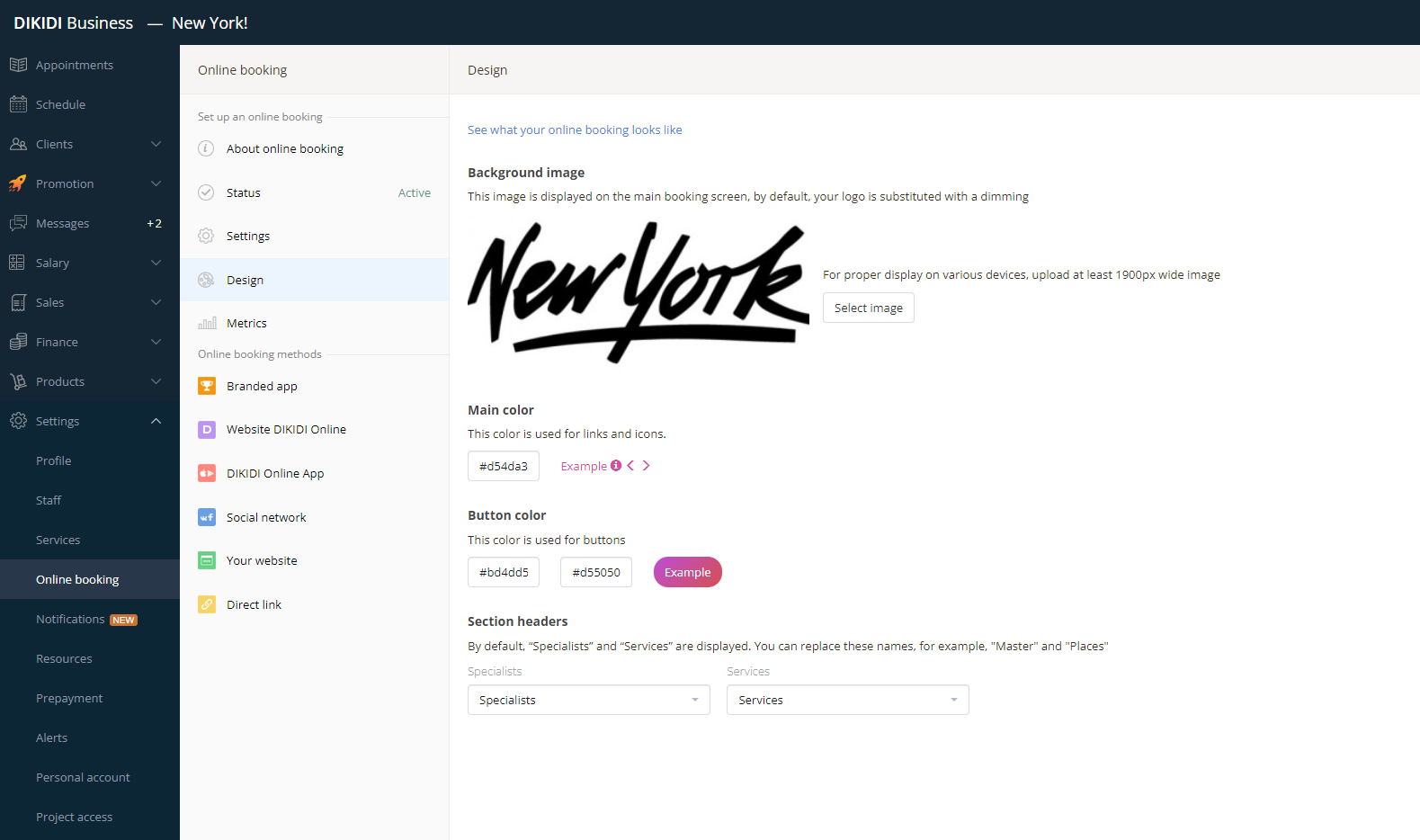 Online booking home page with the design selected above. You can copy the link to your online booking in the section "Online booking" – "Direct link".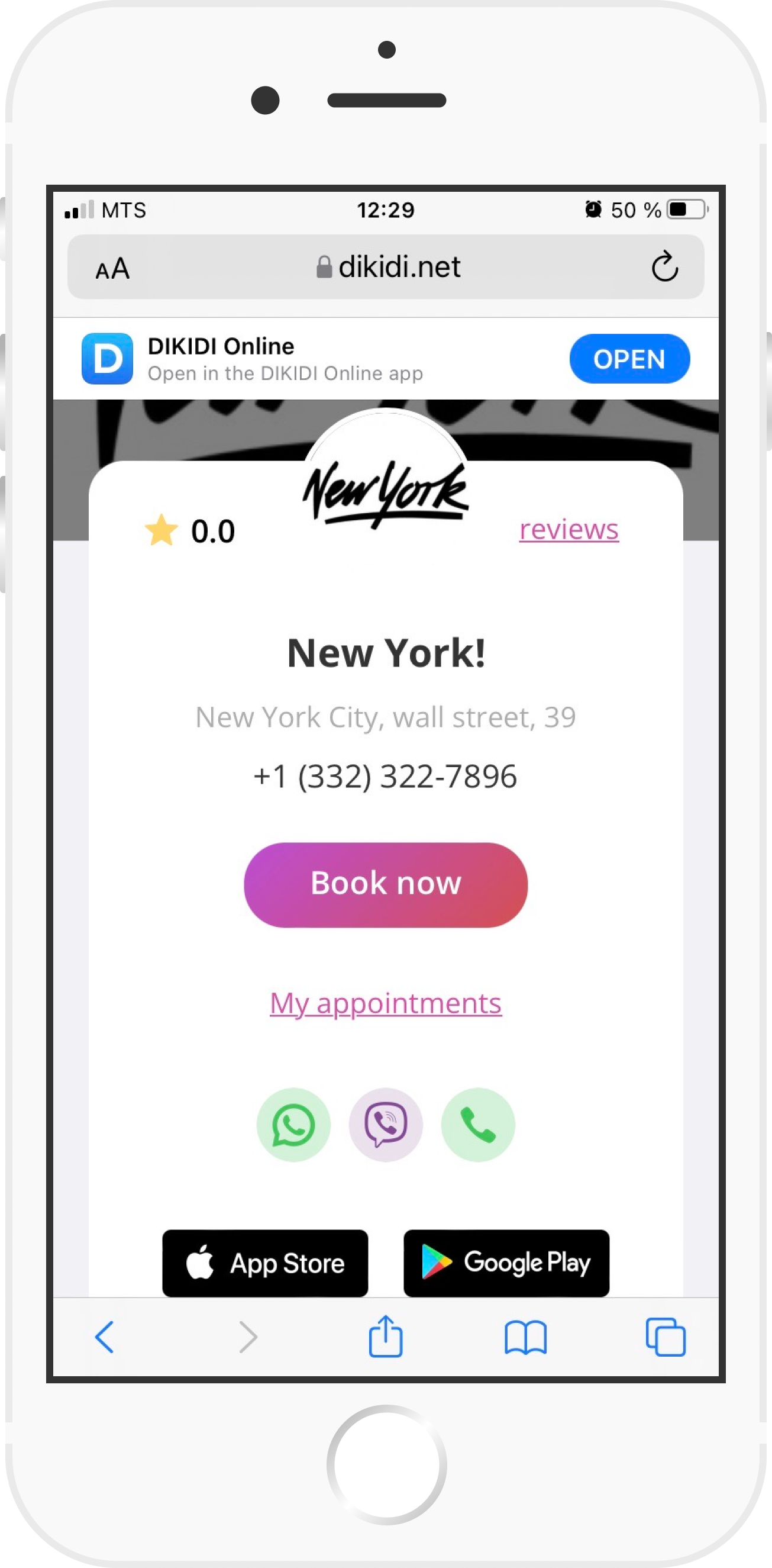 — Customers can view upcoming visits and archived appointments
— Ability to reschedule, repeat or cancel an appointment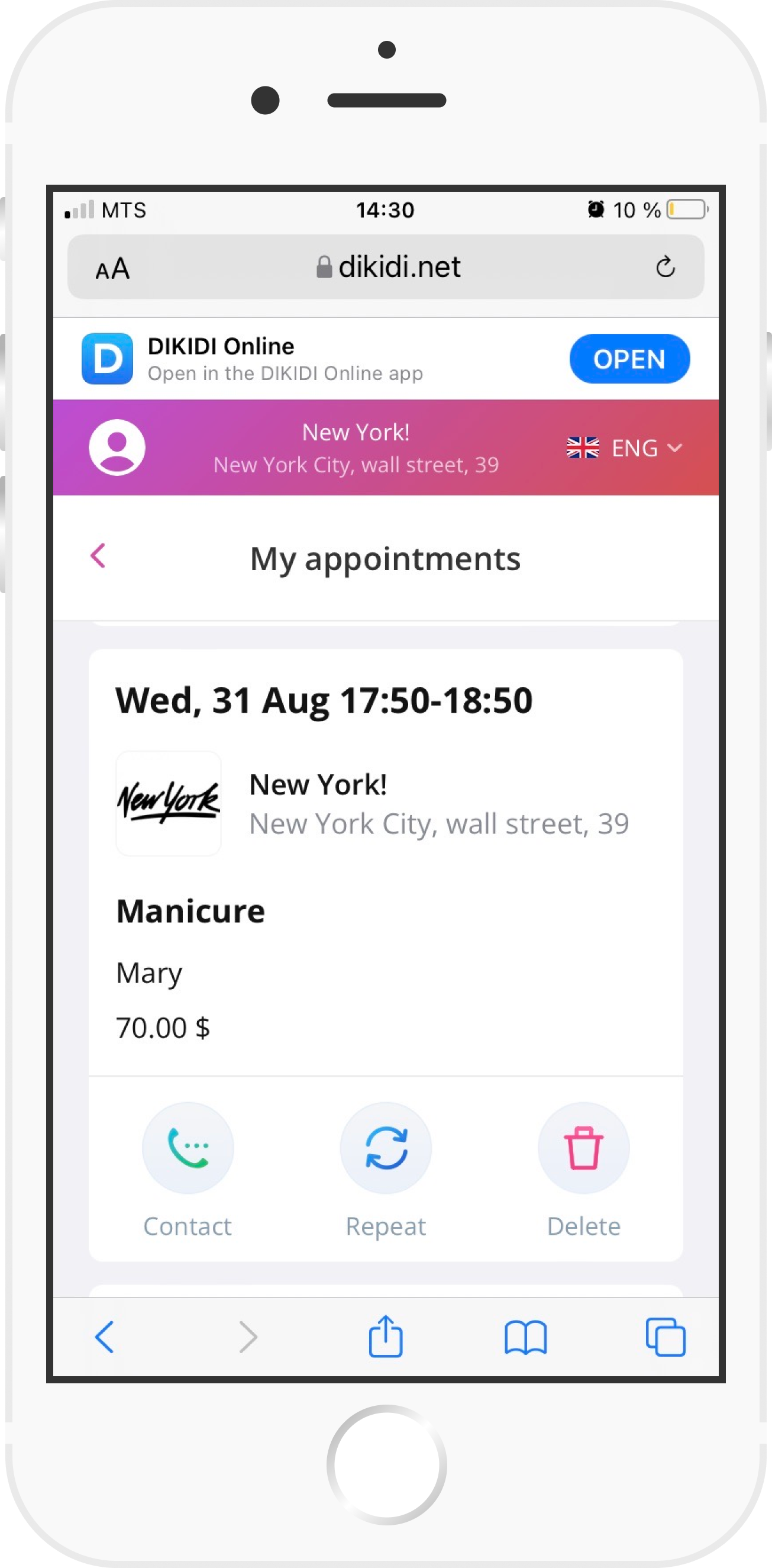 — Ability to give a feedback and see other customers' reviews
All of the customer reviews you can see in the "Reviews" section of your project and respond to them.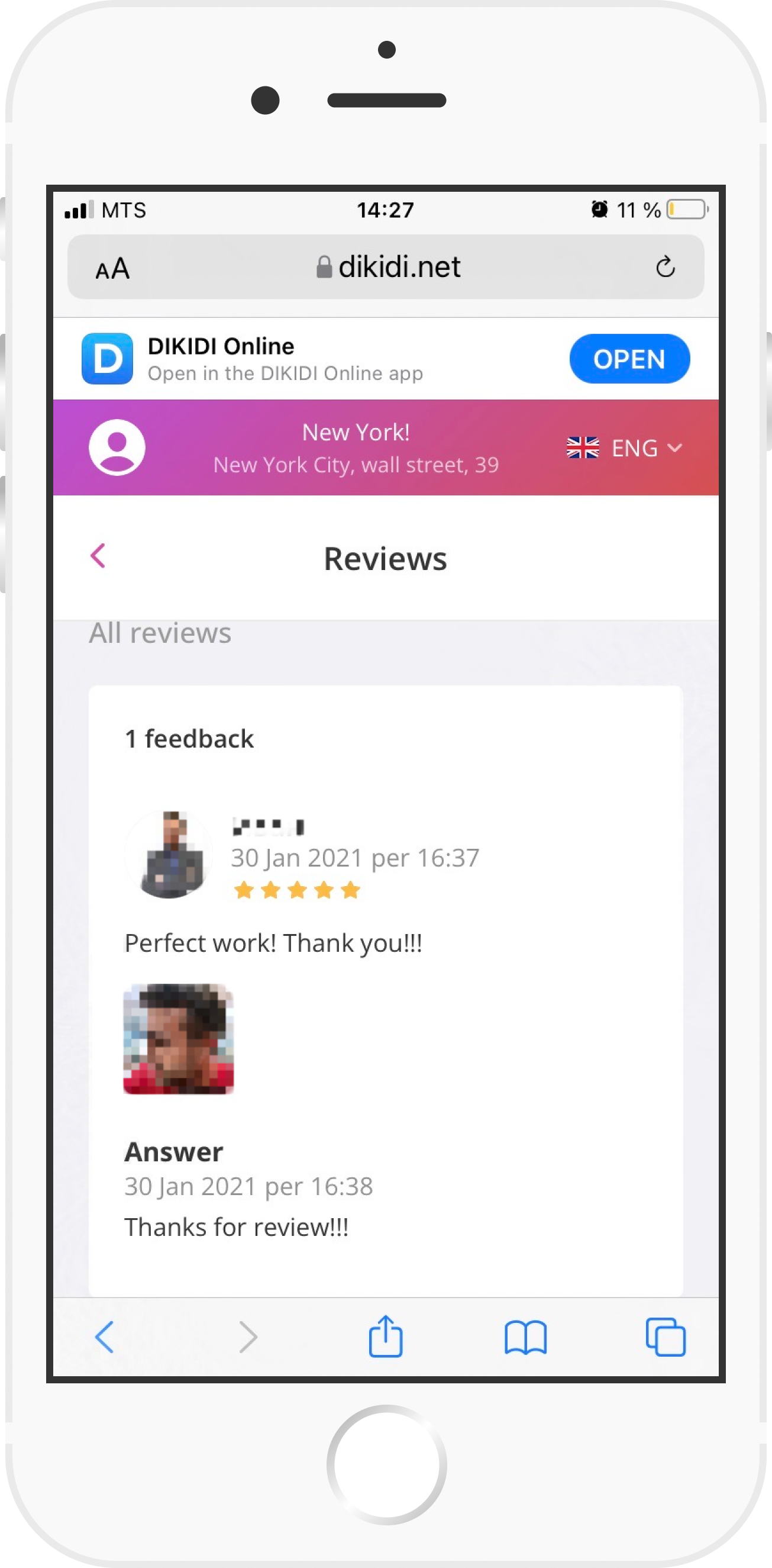 — Viewing the Client's Bonuses and Balance
Bonuses — cashback in the form of points, which can be used to pay for visits.
Balance — money that a customer has on his virtual account (didn't take change, paid for subscription, etc.)
— Viewing examples of empolyees' work
To do this, a customer should select the section "Specialists" (or the other section name you choose) and click on the "i" letter.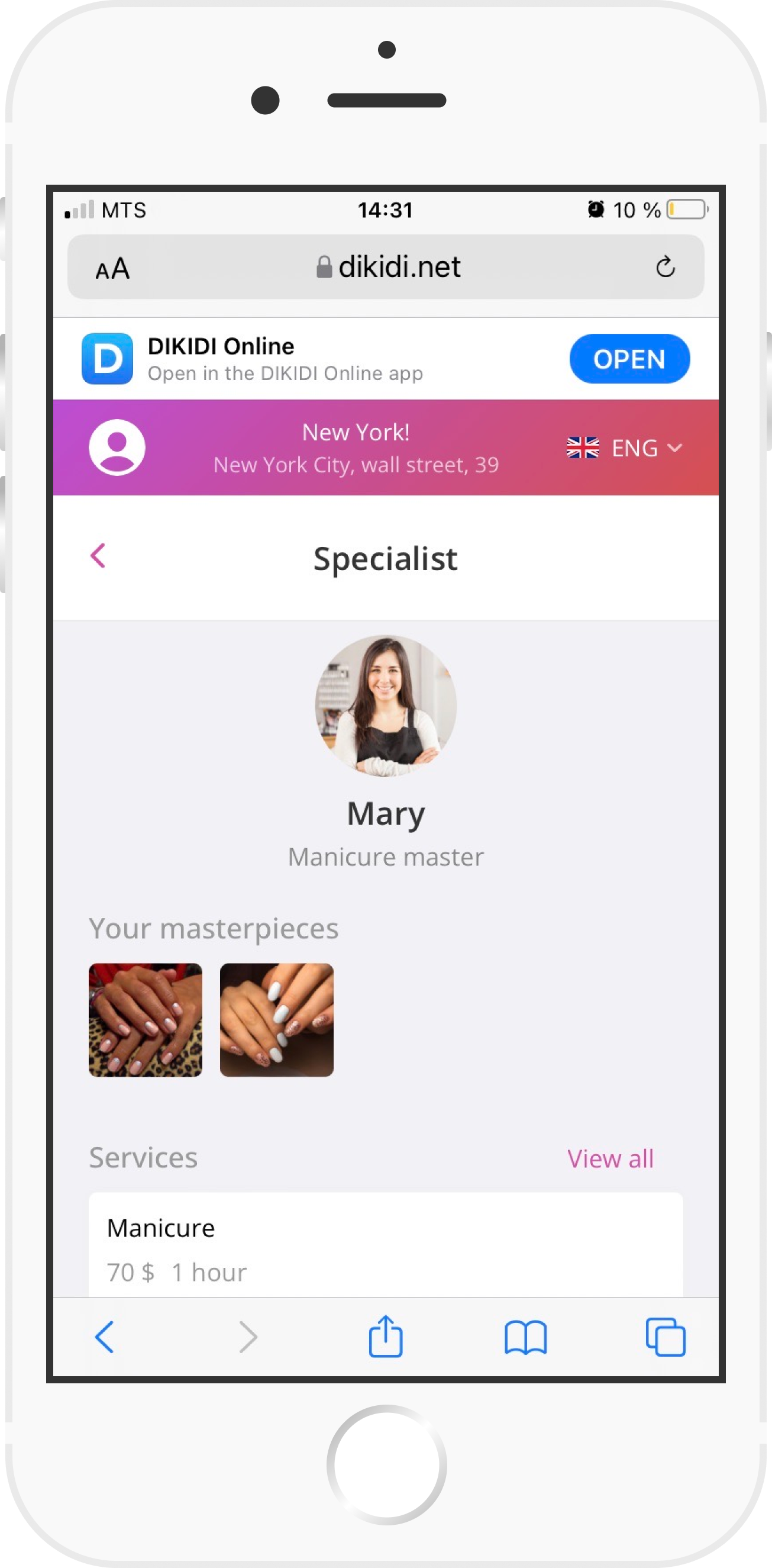 — Customer authorization
After authorization, a customer won't need to enter his number and name each time.
If you have any questions, feel free to chat with your project's Support service.